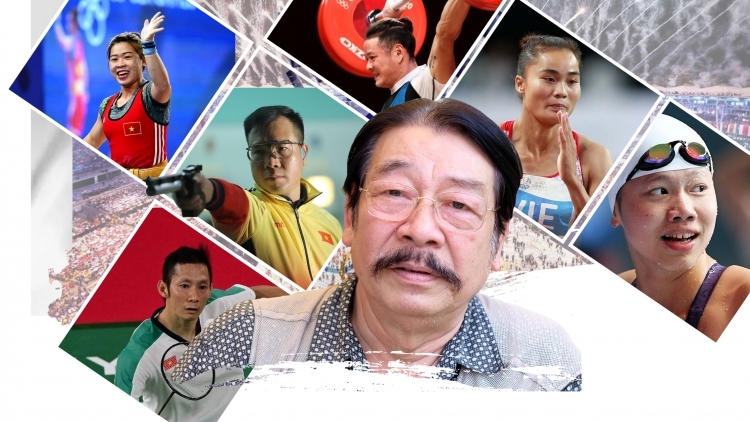 Nguyen Hong Minh, former director of the High Achievements Sports Department under the Ministry of Culture, Sports and Tourism, has made an in-depth analysis of the causes of failure and the lessons Vietnam has learnt from the competition, in an exclusive interview granted to VOV.
VOV: How do you assess Vietnam's failure in Tokyo at this year's Olympics?
Minh: Before Vietnamese athletes departed for Tokyo, I told local media outlets that we should not have high hopes for the athletes, as they didn't have the best preparation for the event.
Normally, it takes outstanding athletes at least four years to prepare for an Olympic Games. Young athletes even spend eight to 10 years, sometimes longer, training for such an international contest.
Our strategy focuses on training some of the best athletes in several promising sports in order to qualify for the Olympics. However, we do not have sufficient investment in terms of nutrition, improvement of the athletes' skills, and injury treatment, during the preparatory step.
VOV: Due to the resurgence of the SARS-CoV-2 virus, the athletes did not have the chance to train or compete at national and international tournaments. Is this one of the major causes for their failure?
Minh: It's true, but it is not all. The crux of the matter is that preparations for the Olympics were not guaranteed due to insufficient funding.
Olympics is a high-level international competition, not a regional sporting event like the Southeast Asian (SEA) Games. Most of the 11,500 athletes competing in Tokyo were continental champions who had trained in countries with a strong sporting culture, such as the United States, the UK, Russia, China, Germany, France, Japan, and others before they left for Tokyo.
We lack funding for training, and this is the root cause of our failure at this year's Olympic Games.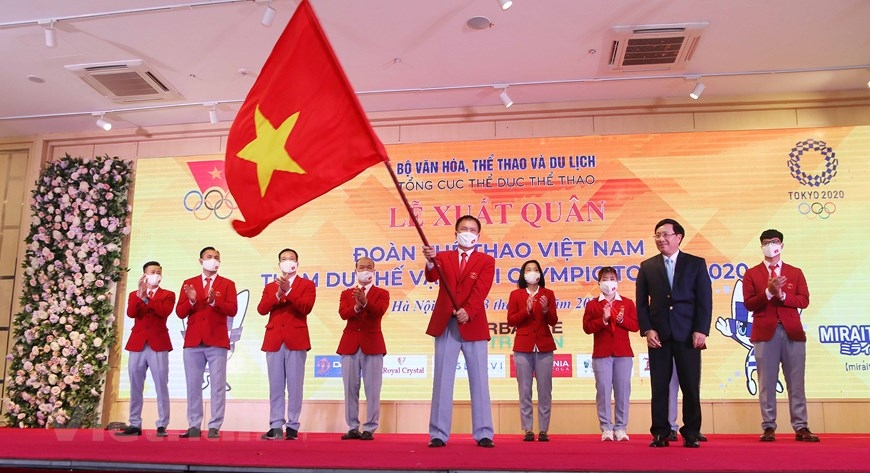 VOV: So what are the other major causes for our defeat in Tokyo?
Minh: First of all, I must say the qualification standards for our athletes are not high in comparison with other countries. The fact is that we only possess a few athletes who can perform well at one time, and their qualification results are not stable.
Undoubtedly, the COVID-19 pandemic has had a heavy toll on not only Vietnam, but many other nations worldwide.
Let's look at other countries. They have developed their sports in a professional manner and they have well-qualified athletes who can consistently maintain a good level of performance.
Meanwhile, we have very few good athletes, and in terms of Olympic levels, they are still far behind their competitors. Indeed, this widening gap means our athletes find it very hard to win a medal.
VOV: Many people think that our hopefuls failed to win a medal in Tokyo because they played at a level beyond their capabilities. What do you think about this opinion?
Minh: It's not true. An athlete can win a championship title at a continental competition, but can go on to fail to defend the trophy at a global contest.
Whether we lose to ourselves or win against ourselves depends a lot on whom we fight. In clashes against good athletes, it is always very stressful, and many local athletes feel so nervous that they are unable to perform well.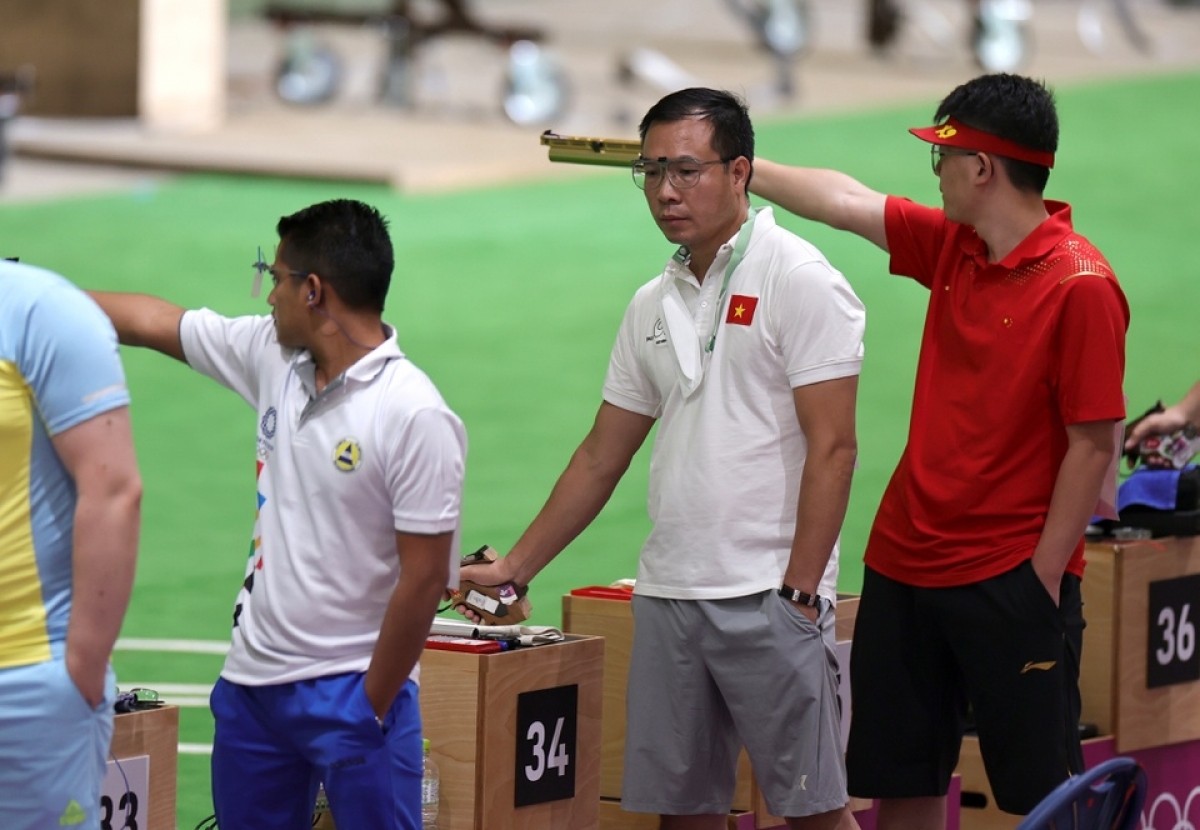 VOV: Vietnam has only won one gold, one silver, and three bronze medals since competing at the Olympic Games. These achievements are moderate compared to other regional rivals such as Thailand, Indonesia, Singapore, and even the Philippines. Does Vietnamese sport develop too slowly?
Minh: Well, this is a combination of many issues, of which training is key. Another important issue is funding which is sourced from the State budget, and is rather low in reality.
Meanwhile, other countries are able to mobilise investment from various different sources, with some even not using a State budget for sport. 
In other words, only when sport is socialised, can we get enough funding for sport development.
Selecting the key sports for international competitions depends on various factors, from the human factor to conditions for development. We have a number of talented athletes in sports such as weightlifting, martial arts, swimming, athletics, gymnastics, and shooting, but we lack funding to train hundreds of athletes for these events.
In addition, we lack investment to apply technology to sporting activities in order to improve out athletes' quality.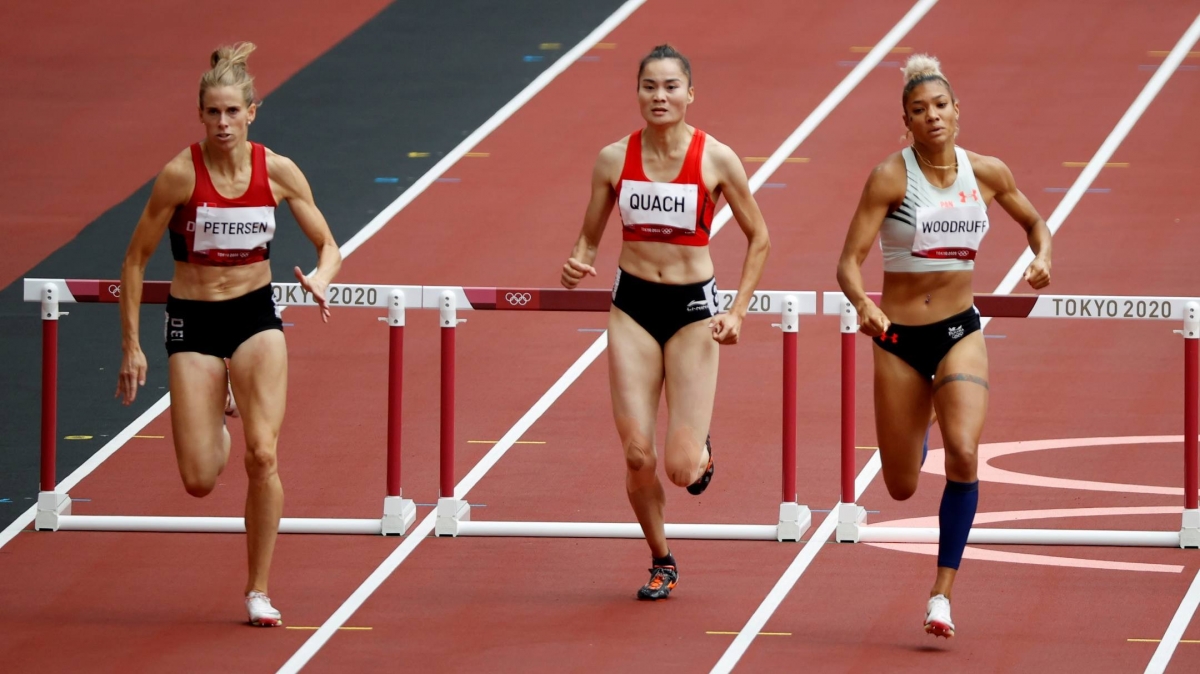 VOV: Providing Vietnam gets enough funding for sporting investment from different sources, when do you think our athletes will be able to compete against foreign rivals on an equal footing?
Minh: In sport, not all athletes can win, even if they are strong. A number of Olympic and world champions in shooting from China, the Republic of Korea, and Brazil were defeated by Vietnamese marksman Hoang Xuan Vinh, and they were all eliminated at the Tokyo 2020 Olympic Games.
Sport is not immutable. What we can do is continuing to follow the rules, meaning we must invest and control it systematically. At the moment we are unable to control it.
Vietnam is a small country with limited potential which cannot compete on an equal footing in sport against other large and strong countries. Therefore, our strategy is to select some promising sports that we are able to compete for medals in.