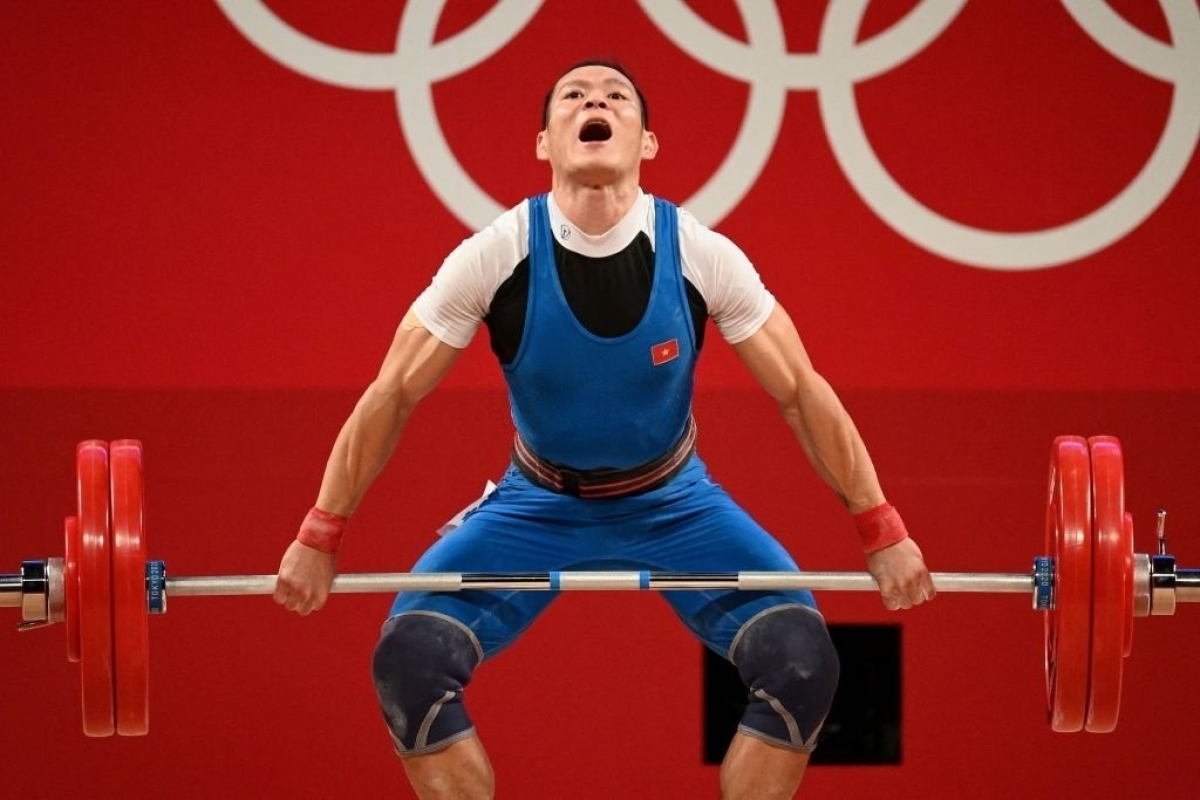 In the snatch category, the coaching board registered an initial weight of 128kg for him. Tuan then asked to adjust to 126kg and he only managed to lift the barbell in his second attempt.
In his third snatch attempt, the Vietnamese weightlifter registered to raise the weight to 130, but failed afterwards.
By lifting just 126kg in the snatch category, Tuan finished eighth out of nine competitors and did not have a chance to win a medal.
Entering the clean and jerk competition, the coaching board registered an initial weight of 158kg, but Kim Tuan adjusted to 150kg and failed after two first attempts.
In his third and final attempt, Tuan decided to raise the weight to 153kg and he succeeded in lifting the barbell. However, his attempt was refused by the judging panel who said the Vietnamese athlete had made a technical error.
In other sports:
Pair Luong Thi Bao/Dinh Thi Hao failed to win a ticket to the semi-finals after being outplayed in the Repechage of the Lightweight Women's Double Sculls.
Judoka Nguyen Thi Thanh Thuy was defeated by Grand Prix champion Andrea Chitu of Romania in round 1/32 for women's 52kg weight category.
Boxer Nguyen Thi Tam was overwhelmed 2-3 by Krasteva Stiyka Zhelyazkova of Bulgaria in round 1/32.
Badminton player Nguyen Tien Minh also faced a 2-0 loss to Anders Antonsen in his opening game.