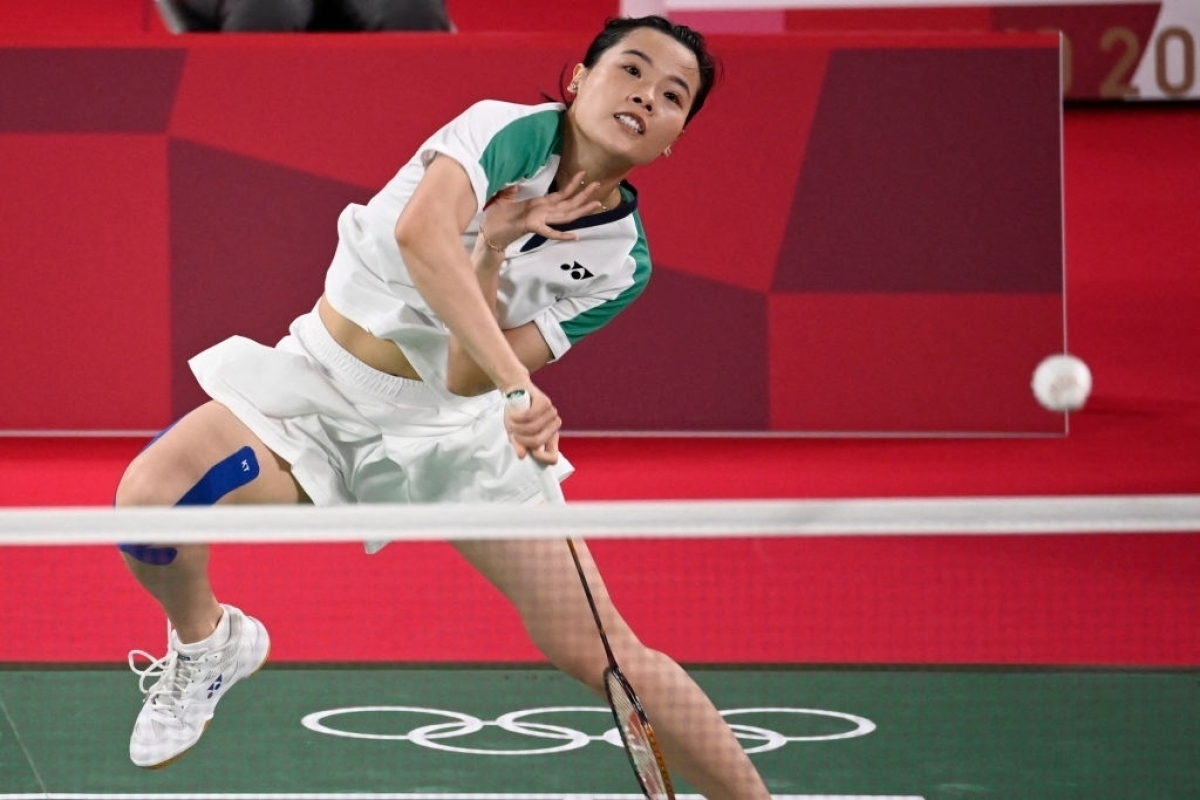 This comes after Thuy Linh recorded a 2-0 win over French player Qi Xuefei in her first game of the group stage of the Olympic women's badminton on July 24.
Her next game was against Tai Tzu-ying of Chinese Taipei, who had previously won gold at the 2018 Asian Games and currently holds top position in the global rankings.
The Vietnamese player put in a stellar performance in the opening minutes of the game. She scored the first 16 points before Tai Tzu-ying equalised to bring the score back to 16-16 before she earned five consecutive points, meaning the first set ended 21-16 in favour of the Chinese Taipei player.
The second set saw Tai Tzu-ying continue to hold an advantage, eventually winning it 21-11.
In group P, Tai Tzu-ying now ranks first after winning two matches, with Thuy Linh second after one win and one lose.
Thuy Linh will now face Sabrina Jacquet of Switzerland in the final group match on July 28.