Vietnamese martial arts championship in France awards 151 medals
Monday, 11:17, 16/05/2022
VOV.VN - The Vietnamese martial arts championship held from May 14 to May 15 in the French city of Montévrain ended with a total of 151 medals, including 59 gold and 56 silver, being awarded to outstanding athletes.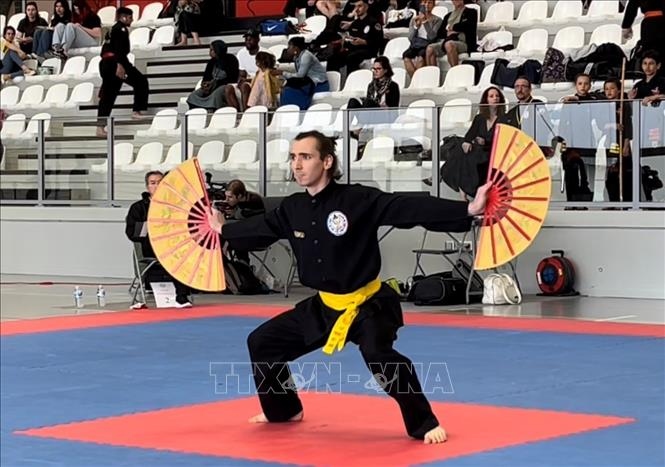 The tournament was initially planned to take place two years ago but was forced to be postponed due to the COVID-19 pandemic. This year the event gathers approximately 100 athletes from 15 clubs based in France.
Upon addressing the opening ceremony, Vietnamese Ambassador to France Dinh Toan Thang said the tournament clearly demonstrates the strong development of Vietnamese martial arts in the Central European country.
Vietnamese martial arts continues to be very popular in France and has shown signs of developing, particularly with the increasing number of contestants joining martial arts clubs across the country, he added.
The Federation of Vietnamese Traditional Martial Arts in France was first established in January, 2010, and has attracted 1,100 practitioners nationwide so far.