Vietnam Trail Marathon attracts 4,300 runners
Saturday, 16:25, 24/04/2021
VOV.VN - More than 4,300 runners of various nationalities joined in the Vietnam Trail Marathon (VTM) on April 23 as it got underway in Moc Chau district of Son La province.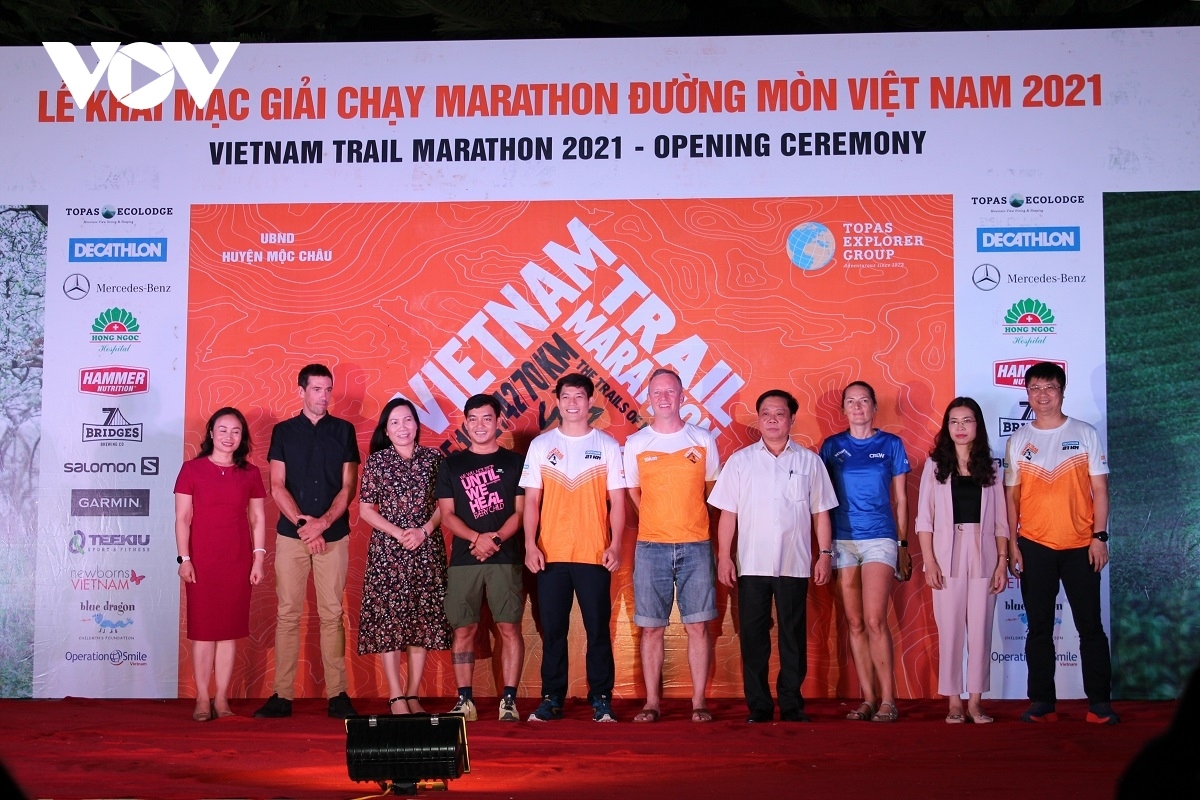 The event was notable for participants from 48 nations worldwide competing in the race, with distances ranging from five km up to 70km.
The route took runners through an array of stunning trails and renowned tourist spots, before eventually finishing at the Doi Che Trai Tim, also known as the Heart-shaped Tea Hills.
As part of the event, the organising board donated VND70 million in support of charitable activities in Moc Chau.
The third race, one of the largest ultra-running events in Asia, has been held by Topas as part of the Vietnam Trail Series that also organises the Vietnam Mountain Marathon (VMM).
David Lloyd, the founder and race director of the event, said he had chosen Moc Chau for the race because the area provides an experience as good as that of the other two Topas races, namely the VMM and the Vietnam Jungle Marathon (VJM).