Vietnam drop out of top 100 in FIFA world rankings
Wednesday, 11:56, 17/11/2021
VOV.VN - For the first time in three years, Vietnam have dropped out of the top 100 of the FIFA world rankings following their 0-1 FIFA World Cup qualifying loss to Saudi Arabia in Hanoi on November 16 evening.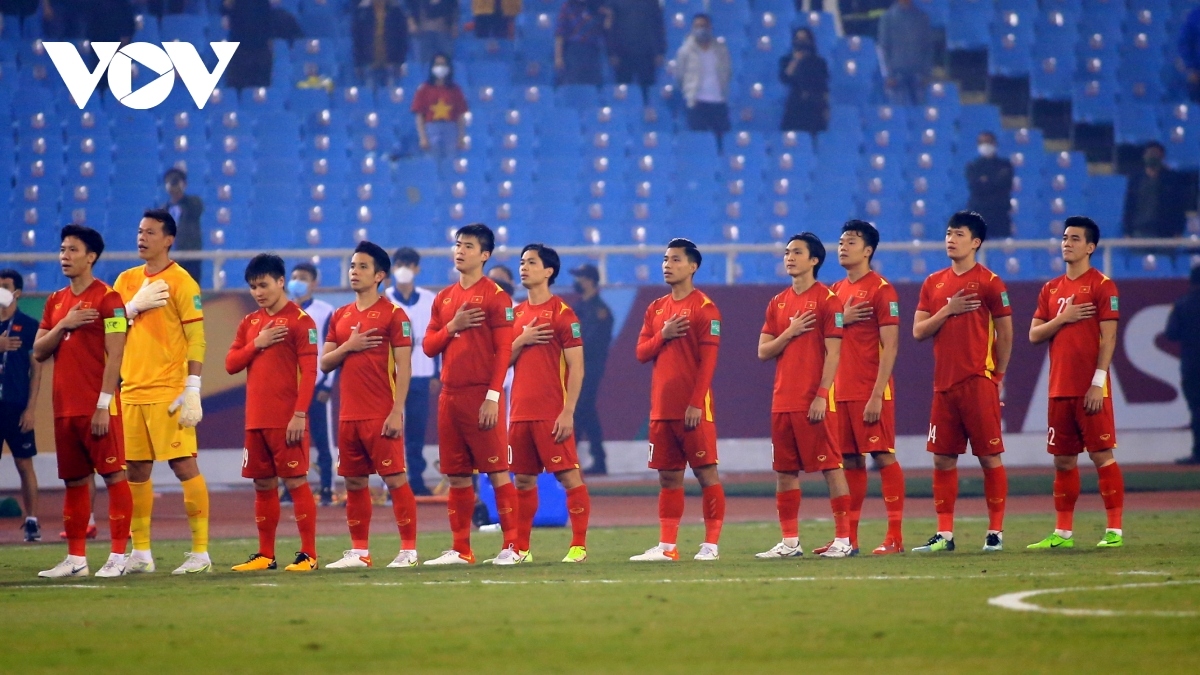 This was Vietnam's sixth losing game since they cruised to the third and last qualifying round of the 2022 FIFA World Cup. They now stay at the bottom of the Group B without a single point after six matches.
With the latest result, Park Hang-seo's team were deducted 7.6 points, falling to 101st place in the rankings.
The drop down the rankings marks the first time in three years that the Vietnamese side have been knocked out of the world's top 100. Previously, the team had managed to climb into the top 100 from 130th place.
Vietnam have four remaining matches as part of the third round of World Cup qualifiers taking place next year. They will take on Australia on January 27, 2022, China on February 1, 2022, Oman on March 24, 2022, and Japan on March 29.