Phase 3 human trials of homegrown Nano Covax vaccine approved
Friday, 18:04, 11/06/2021
VOV.VN - Deputy Minister of Health Tran Van Thuan has signed a decision to approve the third phase of human trials for the locally-produced Nano Covax vaccine against the COVID-19.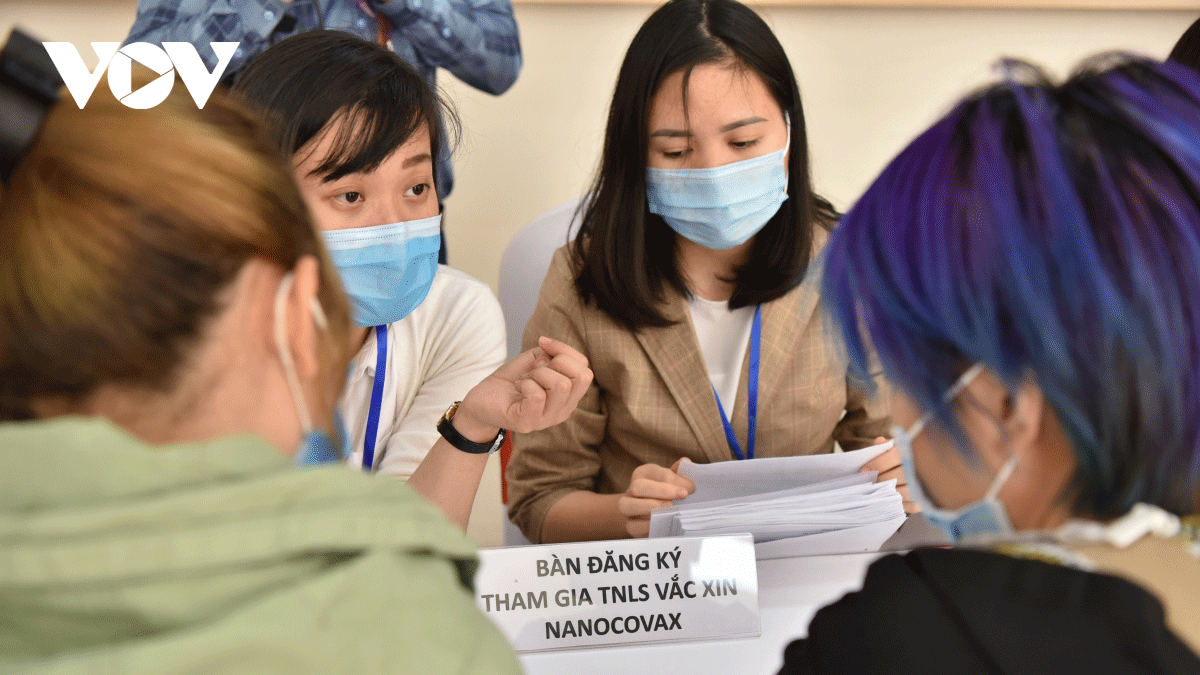 The move will see the domestic vaccine, developed by Nanogen Pharmaceutical Biotechnology JSC, tested on approximately 13,000 volunteers over the age of 18 in localities nationwide, including Hanoi, Hung Yen, Long An, and Tien Giang.
It comes hot on the heels of the positive results recorded in the previous two trials which proved the overall effectiveness of the vaccine.
The Military Medical University in Hanoi, along with the Ho Chi Minh City Pasteur Institute and health authorities of Hung Yen, Long An and Tien Giang provinces will help to administer the vaccine doses in volunteers and monitor their reactions.
A total of 219 volunteers have been given a Nano Covax shot at the Military Medical University. They were divided into two groups, with one group injected with a placebo and another group administered with 25mcg dose of the vaccine.
So far, 6,000 volunteers have registered to participate in the third stage, and the oldest person is 83 years old.
Previously a total of 560 volunteers were administered with 25mcg, 50mcg, and 75mcg doses of the vaccine during the second phase of trials. The initial assessment indicated that the Navo Covax vaccine is "relatively safe".
The vaccine has proved to be effective against mutated variants identified in the UK and South Africa, and scientists are now keen to assess their effectiveness against the Indian variant in the third phase.
In the event that the virus spreads very quickly across the nation, then the vaccine manufacturer will make a proposal to the Ministry of Health to launch the product in early 2022.