Third phase of Nano Covax human trials due to begin in May
Thursday, 16:51, 15/04/2021
VOV.VN - Nanogen Pharmaceutical Biotechnology JSC have announced plans to launch the third phase of human trials for its locally-produced coronavirus vaccine Nano Covax on May 5, a timeframe which is three months ahead of schedule.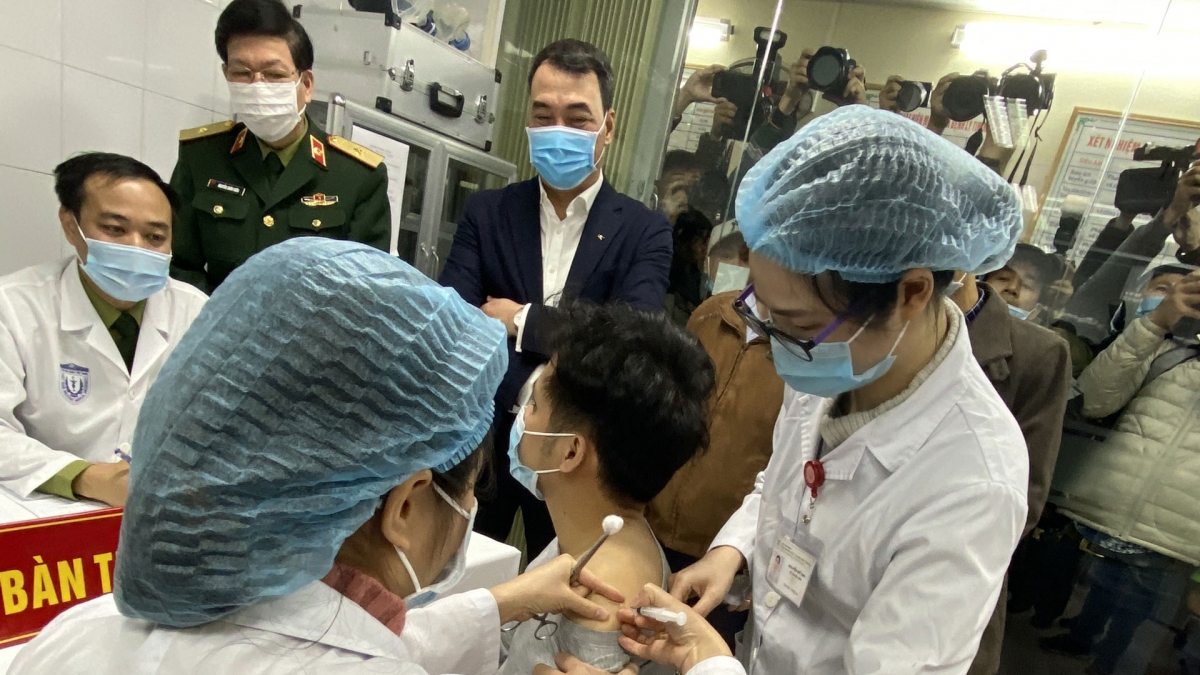 The proposed move to bring forward the next stage of tests comes following positive results recorded in the two previous trials which proved the effectiveness of the vaccine.
According to Do Quyet, director of the Military Medical University, the university is set to send a report in early May which will detail the results of human trials to the Ministry of Health and the Biomedical Research Ethics Council.
Following this, the three sides will then evaluate the scientific basis of the second phase before deciding to select the most appropriate dosage level for the vaccine. The selected dose will then be used in the third phase of the human trials.
Quyet also noted that a total of 554 volunteers who received the Nano Covax jab during the second phase exhibited some form of symptoms, including a light fever, pain around the injection site, muscle aches, joint pain, and fatigue. Despite this none of the volunteers required medical intervention and they are all now in stable health condition.
Deputy Prime Minister Vu Duc Dam and Deputy Minister of Science and Technology Pham Cong Tac were among the volunteers who received their second Nano Covax shot on March 26. Both of them are in stable health condition.
The Ministry of Health is seeking to secure a sufficient supply of the vaccines for domestic use through a combination of local production and imports from abroad. Along with focusing on producing homegrown COVID-19 vaccines, Vietnam will continue to purchase foreign COVID-19 vaccines as a means of ensuring supply.
Vietnam has signed a contract to purchase 30 million doses of the AstraZeneca vaccine this year. The initial batch of more than 117,000 doses arrived in late February for use as part of the national COVID-19 vaccination campaign.
At present, more than 62,000 people have been injected with the AstraZeneca vaccine. Although some countries have moved to suspend the use of the vaccine following concerns that it could be linked to rare blood clots, Vietnam will continue to use the vaccine as no related cases of blood clotting have been recorded.