Over 4 million doses of COVID-19 vaccine administered in Vietnam
Sunday, 09:59, 11/07/2021
VOV.VN - As many as 4,040,783 doses of the COVID-19 vaccine have been administered in Vietnam since the fits shot was given on March 3, the Ministry of Health said on July 11.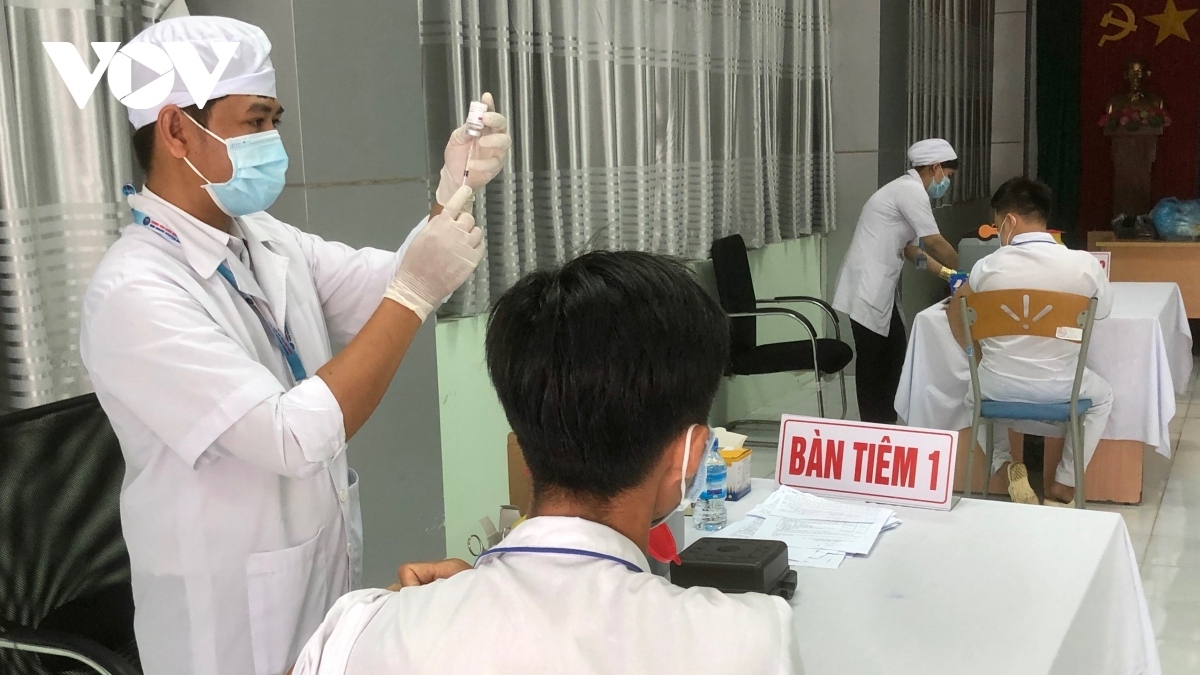 Only 271,409 people have fully received two shots against the SARS-CoV-2 virus as recommended by epidemiologists.
With a population of approximately 100 million in Vietnam the vaccination rate is rather low compared to other countries, while the number of virus infections continues to rise.
The Ministry of Health on July 10 launched a nine-mont long COVID-19 vaccination campaign, the largest of its kind in history, aiming to inoculate three fourths of the population and achieve herd immunity by early 2022.
Vietnam has so far received about 7.5 million doses of vaccines from AstraZeneca, Moderna, Pfizer, and Vero Cell through purchase contracts, COVAX Facility, and bilateral donation between governments.
The Ministry of Health has five times distributed the vaccines to provinces and cities, with priority given to high-risk localities.