Dien Bien shaken by magnitude 4.5 earthquake
Monday, 11:41, 14/03/2022
VOV.VN - An earthquake measuring 4.5 on the Richter scale jolted Dien Bien Dong, a mountainous district of Dien Bien province in north-western Vietnam on the morning of March 14.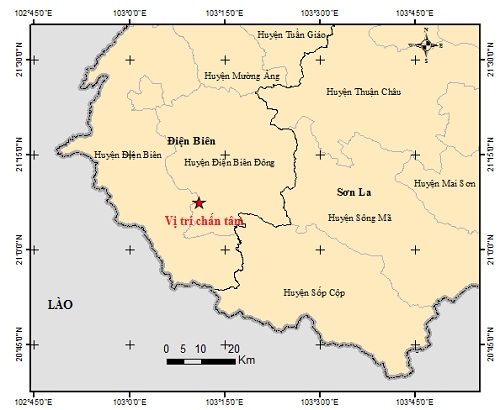 The quake was occurring at 09.22 am (local time) at a focal depth of approximately 13 km, according to the Centre for Earthquake Information and Tsunami Warning under the Institute of Geophysics.
The centre said it is currently keeping close tabs on the situation in the province.
The impact of the quake caused many people in the area to clearly feel the tremor, local media outlets reported.
Fortunately, no fatalities or property damage has been reported so far.
Earthquakes normally occur in the mountainous province of Dien Bien which is situated on the fault systems of Dien Bien – Lai Chau and Song Ma – Son La.
Over the past century, three major earthquakes measuring over five on the Richter scale have been recorded in Dien Bien, including one magnitude 6.9 earthquake in 1935, a magnitude 6.7 tremor in 1983, and the latest in 2001 recorded with a magnitude of 5.3.