Quang Ngai province hit by two earthquakes in a single morning
Monday, 18:20, 12/04/2021
VOV.VN - Tra Bong district in the northern mountainous province of Quang Ngai province was shaken by two earthquakes on the morning of April 12, with each measuring 3.0 and 2.9 on the Richter scale, according the data collected by the Institute of Geophysics.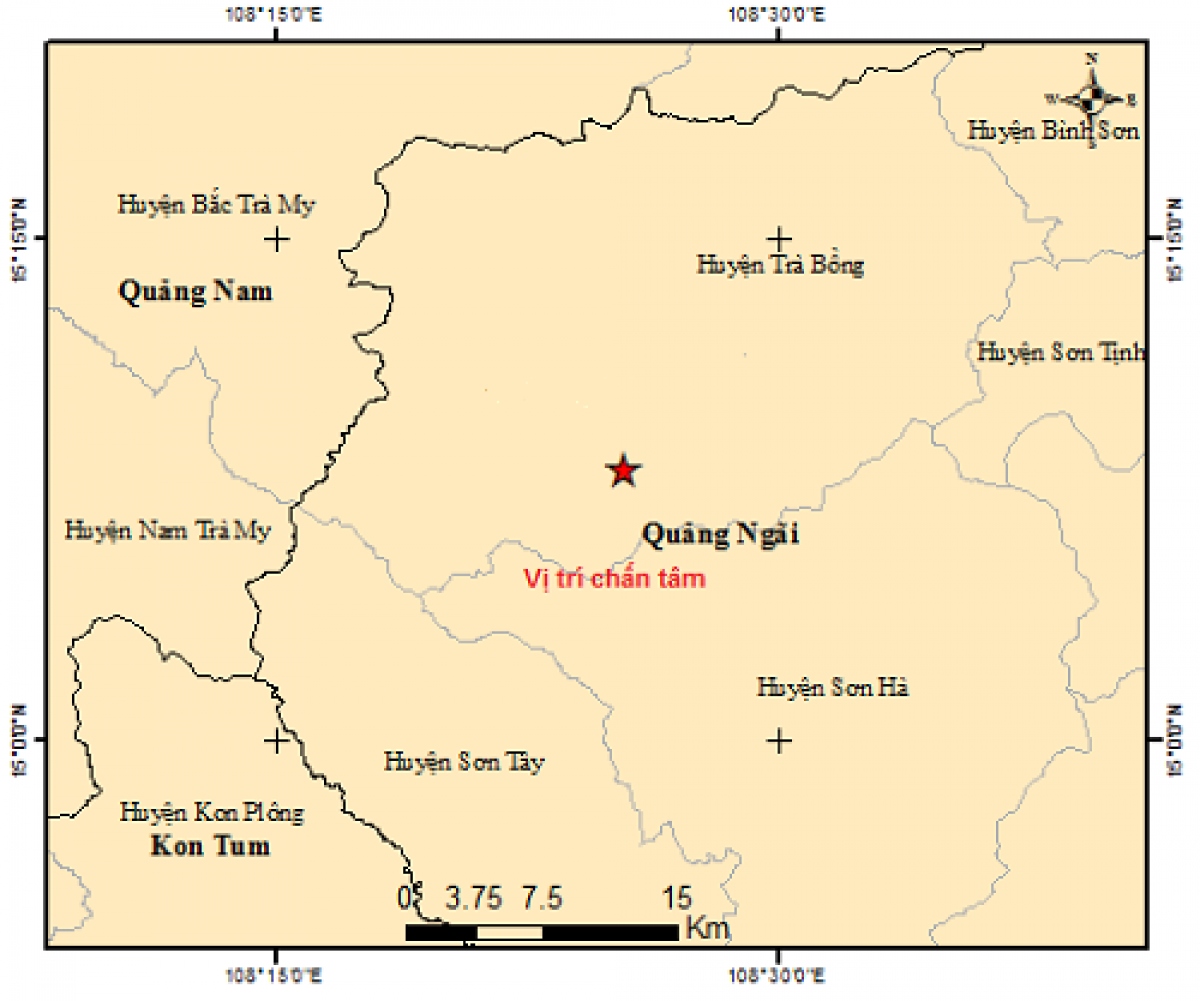 The initial earthquake occurred at 11:17 a.m. with its epicentre being recorded at a depth of 9.2 km.
Following this, a second tremor hit only a few minutes after the first, with the epicentre also being registered at a depth of 8.5 km.
At present, the institute is in the process of monitoring these tremors.