Business climate needs further improving, say experts
Tuesday, 12:43, 20/04/2021
VOV.VN - Despite the Vietnamese business climate enjoying significant improvements in recent years, there remain obstacles that need to be addressed soon to facilitate business operations, experts said at a workshop in Hanoi o April 20.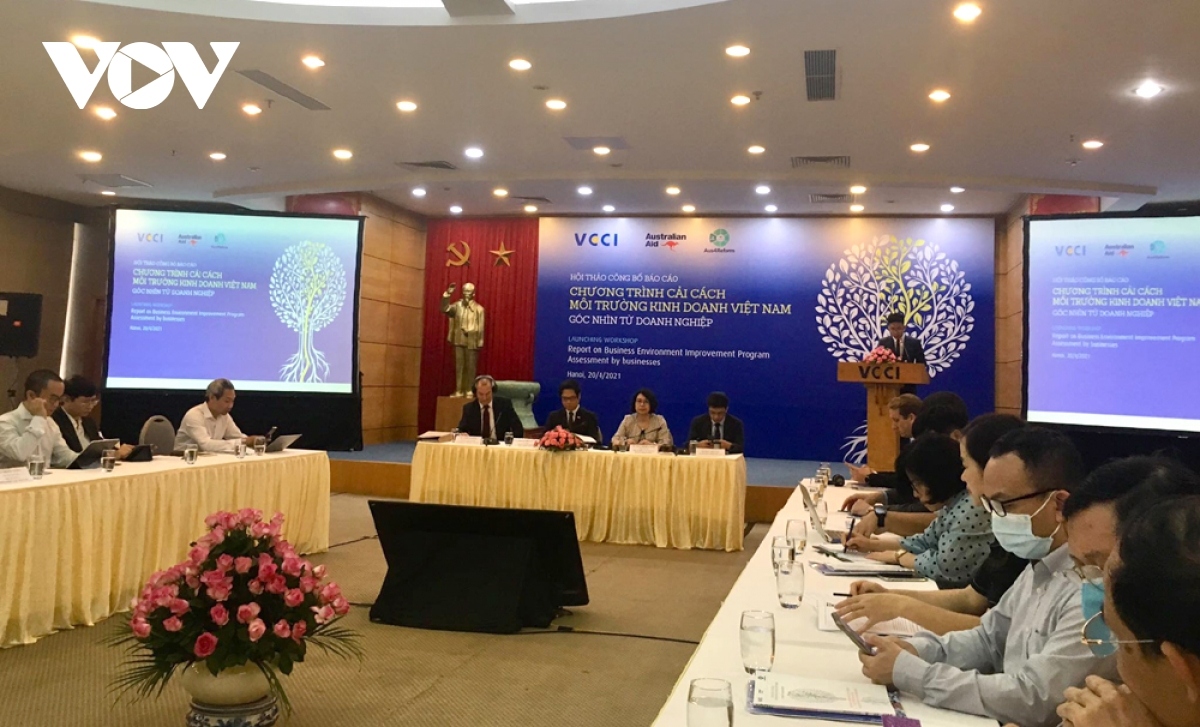 During the launching workshop aimed at unveiling the "Report on Business Environment Improvement Program: Assessment by businesses", Vu Tien Loc, chairman of the Vietnam Chamber of Commerce and Industry (VCCI), noted that Vietnam has created a safer business climate with simplified administrative procedures and a reduction in unofficial costs.
However, he said there remains plenty to do over the next five years to improve the business environment. The VCCI representative also underscored the importance of joint efforts being initiated among various businesses, associations, and state management agencies in order to make the environment more conducive to businesses operations.  
Taking the floor, Tran Thi Hong Minh, director of the Central Institute for Economic Management (CIEM) and director of the Aus4Reform Program, pointed out major obstacles businesses encounter, including overlapping business conditions and deep interference into the operations of firms, an inefficient one-stop shop mechanism, and inadequacies in the information technology system.
The "Report on Business Environment Improvement Program: Assessment by businesses" shows efforts to improve the business climate and assist businesses are underway despite the impact of the COVID-19 pandemic.
But progress seems to slow down compared to previous years, and a changing trend is quite opposite among fields. Fields with low scores such as bankruptcy, investor protection and import-export enjoy a rising trend, while fields with high scores like business establishment and electricity access witness a falling trend.
Similarly, while credit accessibility in 2020 is perceived to be more difficult than in 2019, tax procedures are said to be much easier.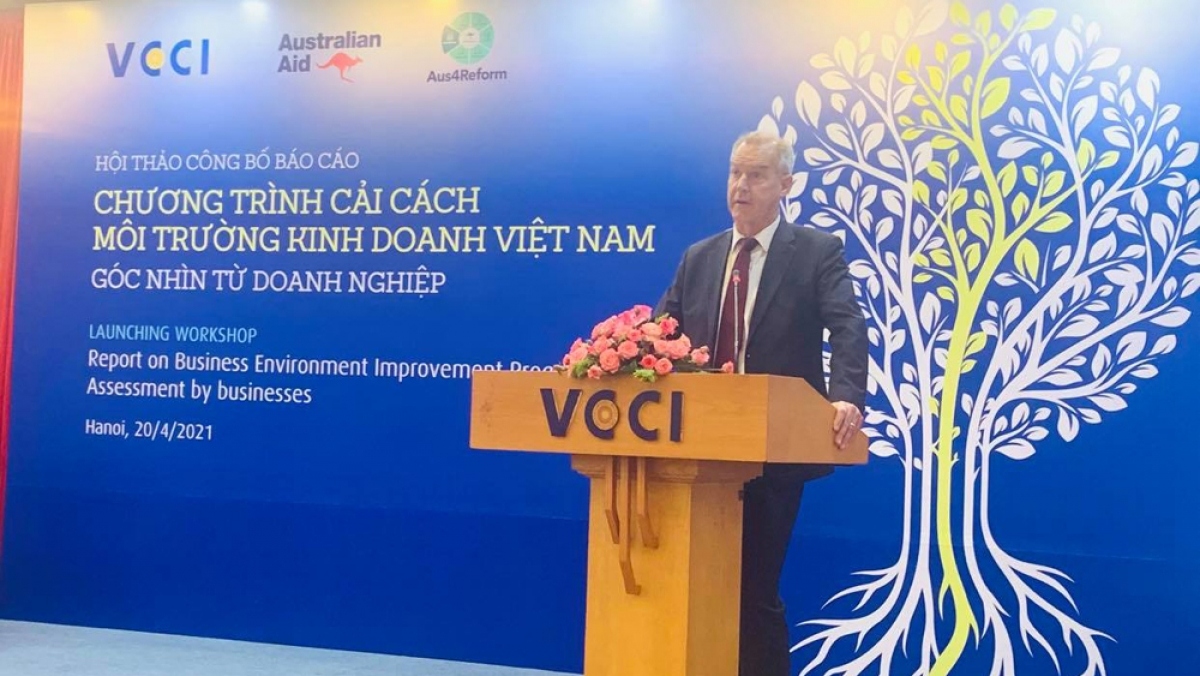 Andrew Barnes, Australian Deputy Ambassador to Vietnam, said despite the COVID-19 challenges over the past year, the Vietnamese private sector has performed impressively during the last five years, with plenty of local small-and medium sized enterprises (SMEs) continuing to represent a strong source of economic and employment growth.
He attributed the success of the Vietnamese private sector to the country's deep entrepreneurial tradition.
The Australian diplomat went on to stress that the local business community has played a critical role in informing competent authorities about various improvements in policy settings which serves to cut down on unnecessary regulations, and support the business environment and economic growth. 
Now both Vietnam and Australia have successfully contained the COVID-19 pandemic, the pair are looking to address the challenges ahead as the region is in the process of rebuilding and recovering, he said.