Indian media hails Vietnam's tourism development potential
Saturday, 16:48, 30/04/2022
VOV.VN - The Times of India has published an article titled 'From a quiet nation to one of the world's best tourist destinations', which hails the significant tourism development in Vietnam.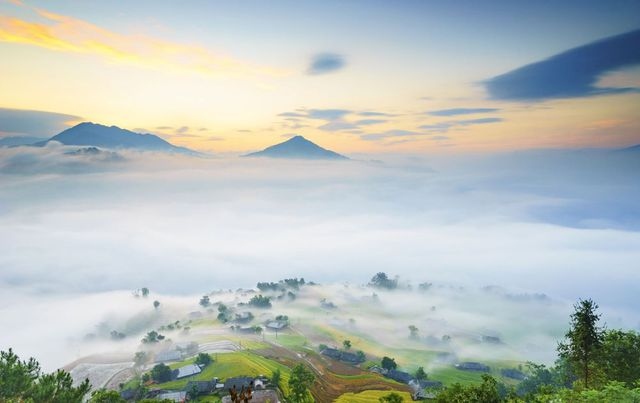 The Indian media outlet gives major credit to celebrity chef and author Anthony Bourdain. The world was inspired by the travelling chef and became curious about the various tastes and sights on offer in the country.
According to the Times of India, Bourdain always felt a special connection with Vietnam and first showcased the country in his 2002's show A Cook's Tour.
Little did the world know that the door opened by Bourdain would come as a blessing in disguise for Vietnam. Over the past two decades since the famous chef made his first trip, the tranquil seaside country would undergo vast amounts of development, bringing with it a stream of interested travelers curious to learn what Vietnam has to offer.
The website revealed that Bourdain's love for Pho (noodles) contributed to making a positive impression of Vietnamese cuisine on foreign tourists.
Thanks to various food showcased on television, YouTube, and other social media platforms, Goi cuon (rice paper rolls), Pho, and Banh mi (Vietnamese sandwich) have become popular choices of food while eating out.
"One of Vietnam's greatest attractions is the street food scene. Affordable, easily available, no dearth of variety, street food in Vietnam has a charm of its own. Experiencing a destination's unique culture through its food must be a terrific thing to do," says the article.
The paper notes that in early 2000s, local businesses got the idea that travelers from the West would come and explore the country. To make it more accessible and welcoming, places like Ho Chi Minh City and Hanoi started to open up backpacker-friendly options for this small group of international travelers. 
Other small towns and cities began to follow suit and started to make their locations traveler-friendly. As a result, air access was made easier with the opening of airports in places like Da Nang and Nha Trang. These scenic sites were now made accessible to the world, and had beautiful locations and interesting food on offer to visitors.
The Time of India stressed that while western travelers sought adventure off-the-beaten track, Asian travelers noticed the changing trends. 
"The curiosity to check out what attracted western travelers in the first place, gave birth to travelers from the Asian middle-class society with disposable income. With that came mass tourism," the website notes.
It adds that places like Hue, famous for its history, Quang Binh province, famous for spelunking, Sa Pa with its iconic paddy fields, Nha Trang with an array of picturesque beaches, the Mekong Delta with its iconic waterways, and Phu Quoc with its underwater adventure, started to rise as popular destinations everybody wanted to experience.
"In a span of less than two decades, from an underdog destination to a tourism hotspot, Vietnam has come a long way in a relatively short period of time, and with a bang," the Times of India concludes.