18th Ho Chi Minh City Tourism Festival slated for mid-May
Thursday, 18:21, 05/05/2022
VOV.VN - The 18th Ho Chi Minh City Tourism Festival is expected to promote tourism activities taking place in provinces and cities nationwide, according to the municipal Department of Tourism.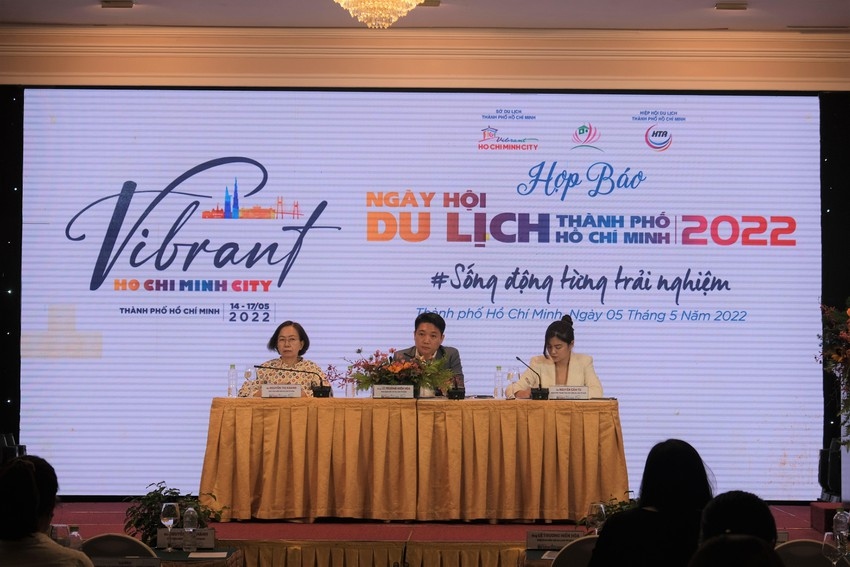 This information was released during a press conference held on May 5 by the Ho Chi Minh City Department of Tourism and the Ho Chi Minh City Tourism Association.
According to the schedule, the festival will be held at Le Van Tam Park in District 1 from May 14 to May 17 as part of the "Welcome to Ho Chi Minh City" programme, with the primary purpose of further attracting visitors to the southern city.
Furthermore, over 100 travel firms will participate in the event that will also feature a range of seminars, talk shows, and art programmes.
Le Truong Hien Hoa, deputy director of the Ho Chi Minh City Department of Tourism, shared that the southern city will organise a range of tourism promotion activities which will serve to strengthen connectivity among provinces and cities across the country.
Moreover, check-in schemes will be held for Travel Bloggers who will then introduce domestic and international tourists about popular destinations in the country.
The final night of the Ao Dai Festival will be held during the event, while a number of unique tours by helicopter and yacht launched by local tourism businesses will be introduced as part of the occasion.
The tourism festival aims to rejuvenate the tourism industry as it seeks to adapt to the new normal following the COVID-19 pandemic.
The event will also provide an ideal venue for local businesses to introduce the southern metropolis' tourism stimulus programme, while localities will have the opportunity to launch new products and services to guests, thereby promoting tourism development linkage among regions moving forward.