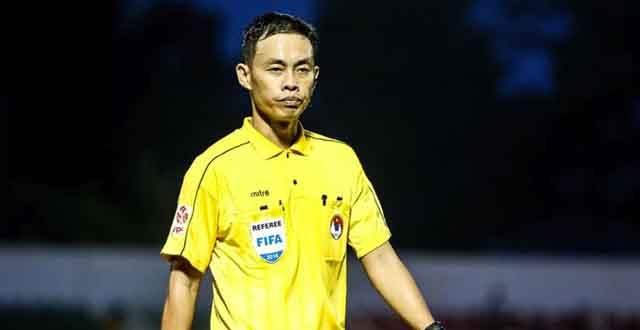 Lan has been fully vaccinated against COVID-19, with his second shot given more than 14 days ago.
Meanwhile, two other Vietnamese candidates: referee supervisor Dang Thanh Ha and referee assistant Nguyen Trung Hau have failed to meet Singapore's requirements though they were appointed by the AFC.
They have both received two doses each but failed to pass the 2-week long mark required for the second shot since it was given.
AFC Asian Cup Group H qualifiers are scheduled to take place in Singapore from October 21 to November 1.
Lan, 37, has been named as the winner of the Vietnam Golden Whistle award twice. So far he has been the only Vietnamese referee to be recognised at an elite-level by FIFA.
Vietnam will play in Group I alongside Myanmar and Taiwan (China) in Kyrgyzstan. They are due to take on Taiwan and Myanmar on October 27 and October 31, respectively.
In another development, the globe's football governing body FIFA has invited Vietnamese female referee Bui Thi Thu Trang to attend a seminar for potential referee candidates held in Doha, Qatar, in preparation for the 2023 FIFA Women's World Cup.
She will also participate in a training course about VAR (video assistant referee) hosted by the AFC between October 23 and November 1.
Once Trang completes the training course, the AFC will assign her to officiate the 2021 AFC Women's Club Championship from November 7 to November 12 in Jordan.