Vietnam lose 2-3 to Russia in FIFA Futsal World Cup knockout stage
Thursday, 00:31, 23/09/2021
VOV.VN - Vietnamese players have ended their journey at the FIFA Futsal World Cup 2021 after losing 2-3 to Russia in a dramatic knockout on September 22.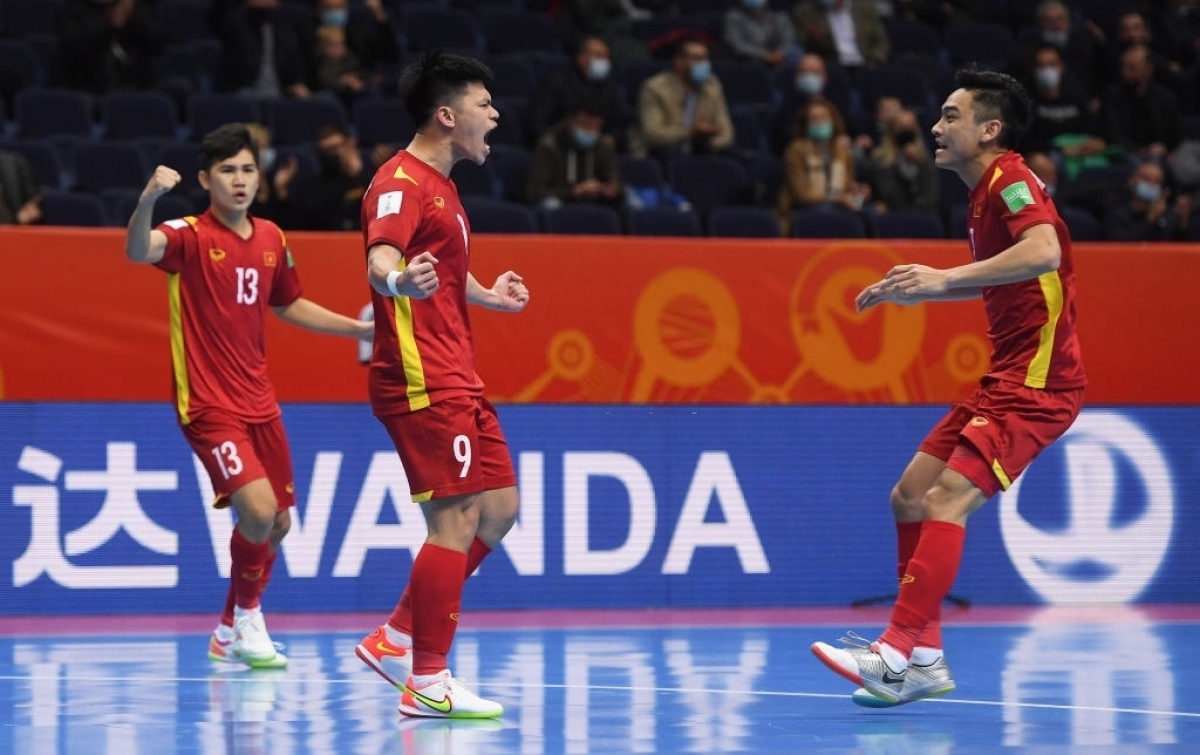 Russia, that rank fourth on FIFA Futsal rankings, flexed their muscle, cornering the opponents on their home turf. However, the reigning world runners-up met strong resistance from Vietnamese players who applied the firm defensive and quick counterattack tactic.
Missing numerous goal attempts, Russian players could not score a goal in the first 10 minutes of the game as they did five years ago, trouncing Vietnam 7-0 in the knockout stage.
On 11 minutes, Robinho broke the deadlock, scoring the first goal for Russia. Seven minutes later, Ivan Chishkala hammered home, extending Russia's lead, before Duc Huy headed home, narrowing the gap.
Russia increased pressure in the second half, forcing goalkeeper Ho Van Y to work hard to repel shots on target.
However, the defending World Cup futsal runners-up scored just one more goal from individual efforts by Ivan Chishkala, who is running for the title of the top scorer.  
In the last seven minutes, Vietnamese players continuously applied the power-play tactic, forcing their opponents to retreat to the home field to protect the goal.
Duc Hoa scored another goal for Vietnam in the 39th minute before the referee blew the last whistle ending the game.
Losing 2-3 to Russia in the round 1/8, Vietnamese players completed their journey at the FIFA Futsal World Cup 2021.
This is the second consecutive time in a row Vietnam have cruised into the knockout stage at the FIFA Futsal World Cup.
In another development, Vietnamese players' chief coach Pham Minh Giang had tested positive before the Vietnam vs Russia game took place. He was in stable health condition, according to Tran Anh Tu, head of the Vietnamese sport delegation to this year's tournament.