Vietnam storm into FIFA Futsal World Cup 2021 knock-outs
Monday, 06:53, 20/09/2021
VOV.VN - Vietnam cruise into the FIFA Futsal World Cup 2021 knock-out stage on September 19 after their 1-1 draw with the Czech Republic in their Group D match of the ongoing FIFA Futsal World Cup 2021 in Lithuania.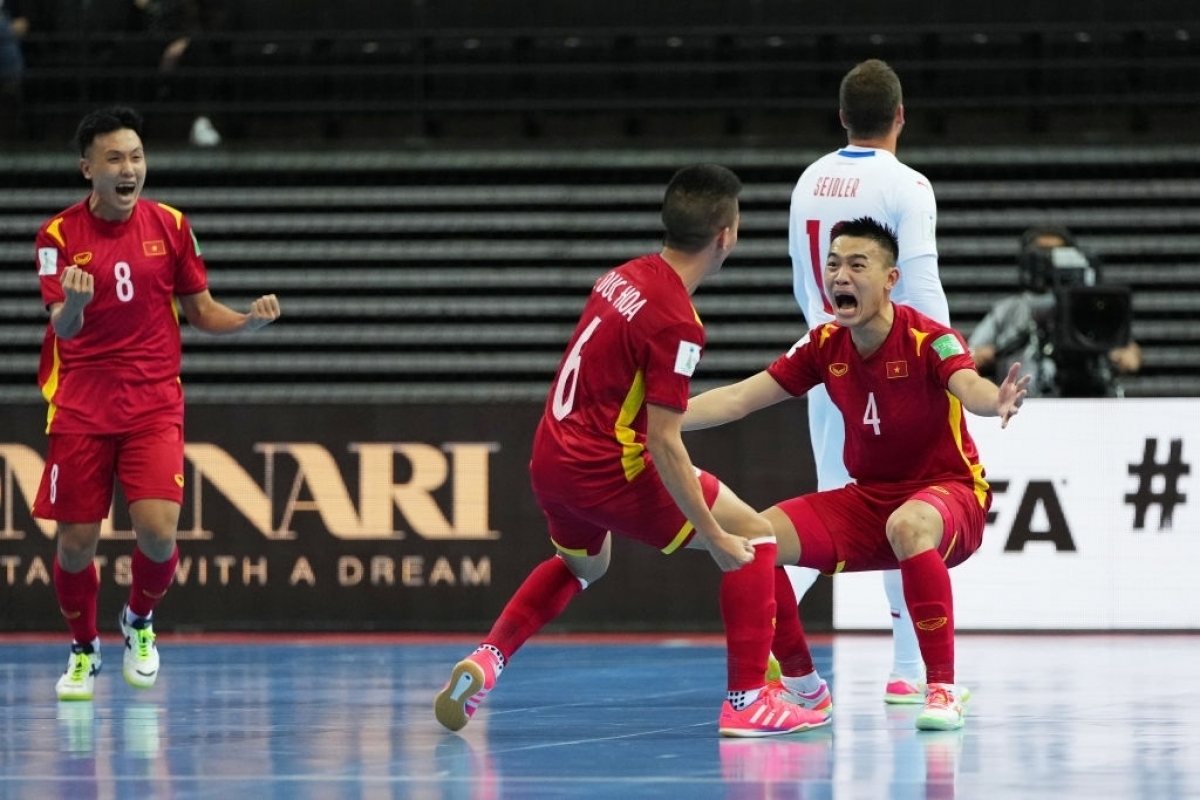 The draw meant Vietnam finished third in the group with four points and advanced to the Round 16 as one of the best third-placed finishers.
Coach Pham Minh Giang's team started the match without captain Tran Van Vu who was given a second yellow card in the previous match. Pham Duc Hoa was sent in at the beginning and he performed well alongside his teammates to resist Czech attacks. Goalkeeper played brilliantly in the first half, blocking all of the on-targets shots from Czech opponents.
Meanwhile, the European team that finish 15th in the FIFA rankings took control in the first half, but scored no goals as they mainly relied on individual tackles.
The game did not change much after the break. The Czech Republic continued to threaten with long shots, while Vietnam tried to repel and protect the goalie's net.
It was the Vietnamese players who broke the deadlock when Chau Doan Phat scored the opening goal from a long shot in the 35th minute. The Czech goalkeeper poured his body and touched the ball, but could not prevent the goal.
However, coach Pham Minh Giang's players could not protect the lead, letting the Czech Republic earn an equalizer seconds later. A Czech player successfully took advantage of Pham Duc Hoa's loss of the ball to hammer back of the net.
In the last minutes, the Czech Republic applied the power-play tactic, they could not break the Vietnamese defence line.
The 1-1 draw helped Vietnam enter the knock-out stage as one of the best third-placed finishers and are due to take on Russia who topped Group B.
This is the second time in a row Vietnam's futsal team have advanced to the round 16 of the World Cup.