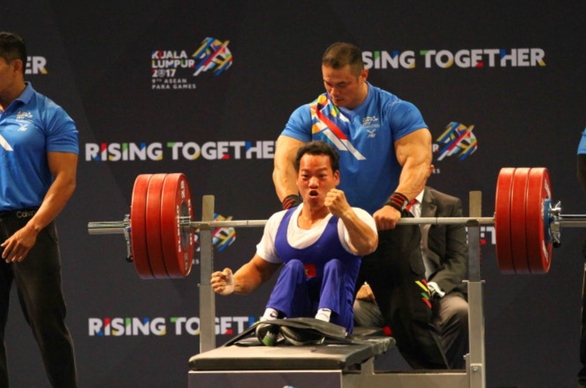 Despite his serious injury, Cong successfully managed to beat off strong competition to win the silver by lifting 170kg in his last attempt.
Pundits claim that Cong's achievement is 'beyond expectations' as the athlete had suffered from tendonitis and left clavicle arthritis during a training session held earlier this year.
Elsewhere, in the competition, Omar Qarada of Jordan won the gold medal with a lift of 174kg that came in his final attempt.
Cong previously clinched a silver medal for the country in the men's 49kg weightlifting at the 2020 Tokyo Paralympics on August 26.
He also won medals at the 2016 Rio Paralympics in Brazil in the 49kg weight category with a lift of 183kg.
Five years ago, Vietnamese athletes won one gold, one silver, and two bronze medals at the 2016 Rio Paralympics.