Quang Liem continues to shine at Biel Grandmaster
Thursday, 17:22, 21/07/2022
VOV.VN - Local chess player Le Quang Liem claimed his second consecutive win over Salem Saleh of the United Arab Emirates (UAE) in the standard chess event held on July 20 at the Biel International Chess Festival 2022 in Switzerland.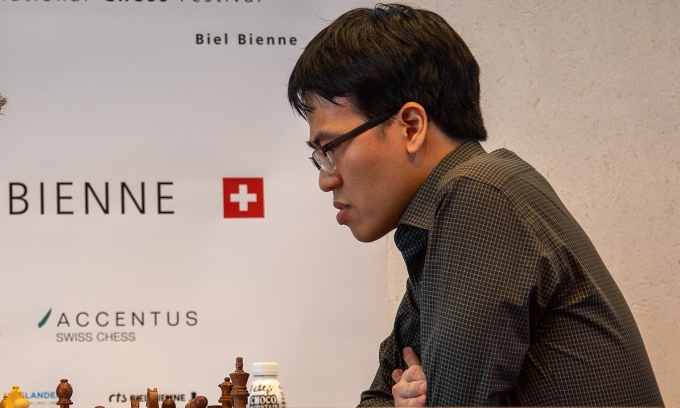 Saleh is notable for having won three titles at the Asian Youth Chess Championships, including at under-14 level in 2007, under-16 level in 2008, and under-18 level in 2009. In August, 2015, he won both the Asian Chess Championship and the Asian blitz chess championship.
Facing off against his strong rival from the UAE, Liem therefore entered the match with great caution. During the game, Saleh made a mistake and was forced to accept failure after 74 moves.
This therefore marked the second time in the tournament that Liem had needed seven to defeat an opponent, with the previous time being when the Vietnamese grandmaster successfully beat Vincent Keymer of Germany.
The result meant that Liem topped the standard chess event with total 30 points, two points higher than second-placed Gukesh Dommaraju of India.
Moving forward, the local chess player will hold the white pieces against Arkadij Naiditsch of Azerbaijan on the night of July 21 and hold the black pieces when playing against Russian chess grandmaster Andrey Esipenko on the final day of the competition on July 22.