Quang Liem suffers loss at Biel Grandmaster
Friday, 17:39, 15/07/2022
VOV.VN - The nation's leading chess player Le Quang Liem dropped his advantage in the race to this year's title after missing his third consecutive win over Gata Gamsky of the United States in the standard chess event at the Biel International Chess Festival 2022 in Switzerland.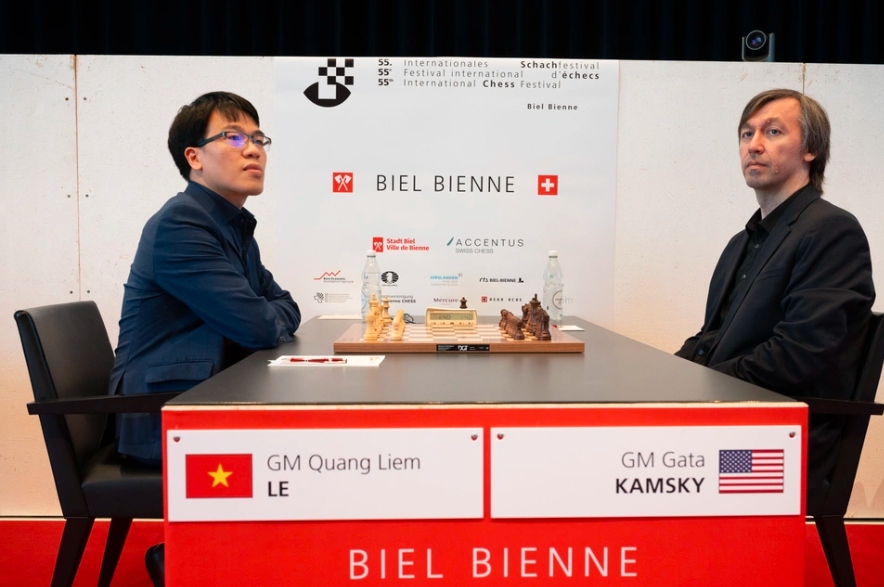 Despite having the advantage of holding the white pieces, Liem (Elo rating of 2722) was defeated by his rival from the US (Elo 2655) after 62 moves.
This comes after the Vietnamese grandmaster successfully beat Gata Gamsky in the chess960 and rapid events at the tournament.
The loss therefore pushed Liem into second place with a 0.5-point gap with Russian player Andrey Esipenko.
Liem also lost 5.9 points due to the latest setback, dropping down to 27th in the world rankings in the process.
This represents the first time that Liem has suffered a loss in standard chess since January 26, 2020, when Liem lost to grandmaster Vahap Sanal of Turkey in the sixth games of Gibraltar Masters.
Moving forward, the local chess player will hold the black pieces when playing against Uzbek chess grandmaster Nodirbek Abdusattorov, who is the reigning World Rapid Chess Champion, on the evening of July 15.