Olympic Vietnam beat Mongolia in opening ASIAD 19 match
Tuesday, 19:07, 19/09/2023
VOV.VN - Coach Hoang Anh Tuan and his team got off to a positive start in the Asian Games (ASIAD 19) as the Vietnamese Olympic football team trounced Mongolia 4-2 in the men's football event on the afternoon of September 19.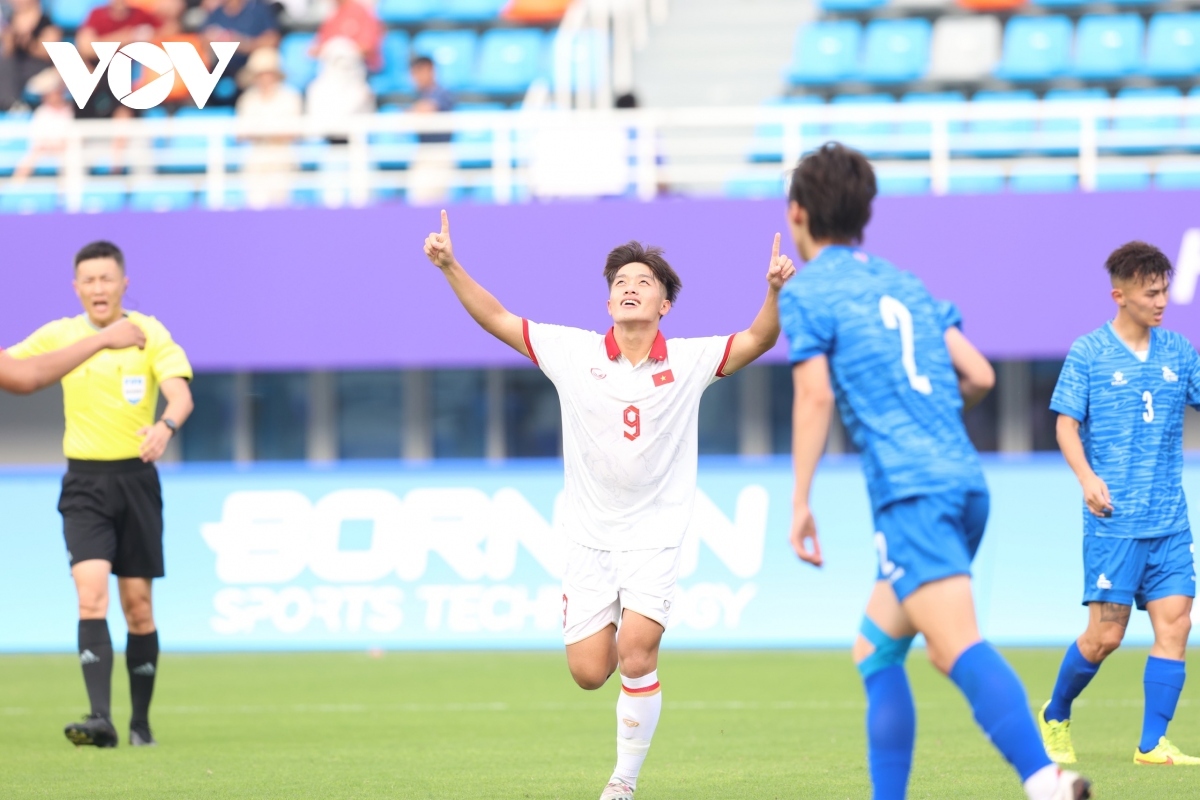 The Mongolian side is considered the weakest team in the Group B, which offered an opportunity for Vietnam to earn an easy three points during the opening day.
The four Vietnamese goals were scored by Quoc Viet, Khuat Van Khang, and Minh Hoang, while Uuganbat Temuulen and Purevsuren Uuganbayar scored two goals for Mongolia.
The final score of 4-2 will help the Vietnamese Olympic team to gain greater confidence ahead of the next two matches against Iran at 6:30 p.m. on September 21 and Saudi Arabia at 6:30 p.m. on September 24
While Mongolia are much lower than Vietnam, No 95, in the world ranking, Saudi and Iran are among the strongest teams in Asia.
To earnt a place in the next round, Vietnam must secure one of the top two positions, or be among the third-placed teams with the best results.