Local football fans indifferent about China fixture
Wednesday, 10:18, 19/01/2022
VOV.VN - Vietnamese football fans seem not to be interested in going to the My Dinh National Stadium to watch the upcoming World Cup qualifier between Vietnam and China, with tickets still available.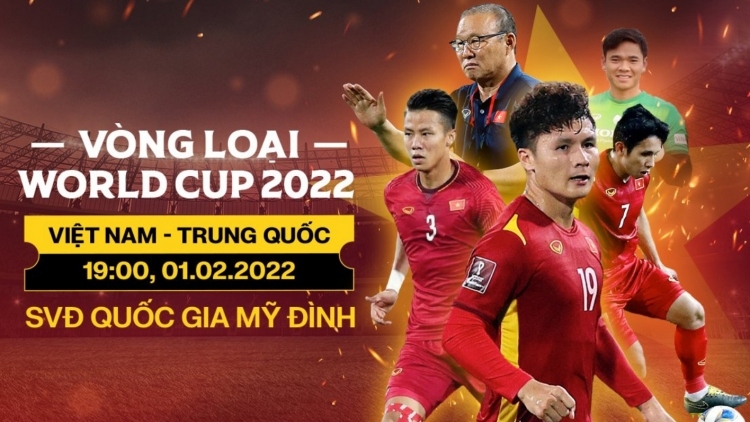 The main reason behind this indifference is because the match will take place on February 1, which falls on the first day of the Lunar New Year. In addition, the complicated developments relating to the COVID-19 pandemic has led to many fans feeling too frightened to go to the stadium for the match.
As scheduled, the upcoming fixture will admit 20,000 spectators to the My Dinh National Stadium, half its capacity. Tickets for the World Cup qualifying clash went on sale online from 9 a.m. on January 18 and will be available until the end of January 20.
As the case in previous home World Cup qualifiers, there will be four prices available, including VND500,000, VND700,000, VND900,000 and VND1.2 million.
Attendants must be fully vaccinated at least 14 days prior to the game or have recovered from COVID-19 six months beforehand. They will also require a negative test result obtained within 72 hours of the match.
The Vietnamese national team are currently bottom of Group B after six losses. Before playing China, Vietnam will head to Australia to play the hosts on January 27.