AFP: "SEA Games to light up Hanoi after COVID-19 delay"
Wednesday, 12:36, 11/05/2022
VOV.VN - Agence France-Presse (AFP) has published an article highlighting SEA Games 31 as the region's biggest sports event which is taking place in Hanoi and 11 neighbouring provinces.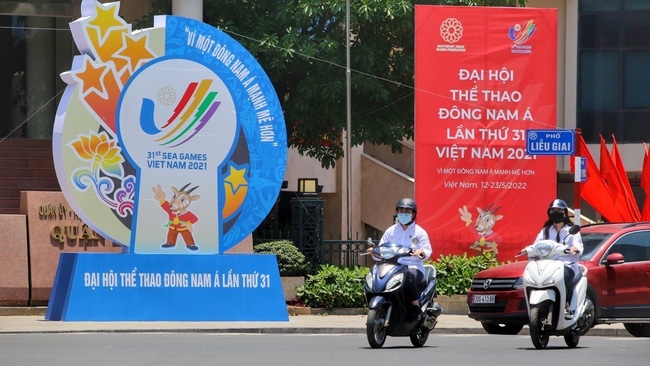 According to the news agency, the regional event is being held after a six month delay caused by the COVID-19 pandemic, with Southeast Asian pride at stake in everything from football to bodybuilding and eSports.
It notes that more than 5,000 athletes, including Olympic champions, are competing for over 500 gold medals in the bi-annual event in packed Vietnamese arenas.
The tournament features the participation of 11 regional states and includes traditional Olympic sports such as athletics, swimming, and boxing, but also regional ones like sepak takraw, an eye-catching volleyball-style game where teams kick a rattan ball.
AFP reports that host nations typically include sports in which they perform well in order to help them win more golds, but also leading to criticism that it ultimately detracts from the prestige of the competition.
However, it stresses that with 40 sports being played this time, down from 56 in the Philippines in 2019, Vietnam insists it is seeking a "fair Games" with little space for local sports.
The agency quotes Tran Duc Phan, deputy head of the Organising Committee, as sayings that Vietnam will have to fight as hard as other teams to win golds against regional powerhouses, especially the likes of Thailand, Malaysia, and Indonesia.
AFP also notes the participation of renowned athletes who have won medals at the Olympics, including Thailand's taekwondo world number one Panipak Wongpattanakit, Philippine weightlifter Hidilyn Diaz, who both won gold at last year's Tokyo Olympics, and Singaporean swimmer Joseph Schooling, who won the city-state's historic first Olympic gold in 2016.