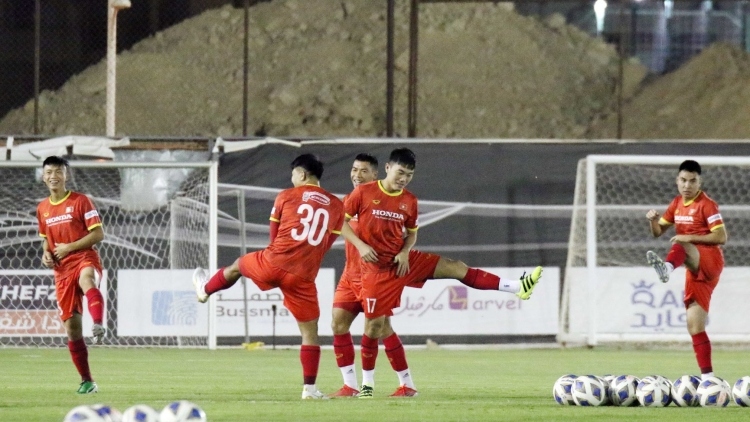 Park had earlier chosen 25 players to Saudi Arabia for training. However, the rules of the third qualifying round require each team to register 23 players per match.
Weighing up the tactics to be used, the Korean strategist decided to cross out two names in the final list: midfielder Le Tien Anh and striker Ho Tuan Tai.
The Vietnam vs Saudi Arabia match is scheduled to begin at 1am on September 3 (Vietnam time). This is the first time that the Vietnam national team have cruised into the third qualifying round of the World Cup in the Asian region. They are also the only representatives of Southeast Asia to advance to this round.  
To prepare for the match, Vietnamese players had spent more than a month training, including five days in Riyadh. This time, major stars such as Bui Tien Dung, Doan Van Hau and Tran Minh Vuong will not be able to join their teammates due to their injuries. Meanwhile, Cong Phuong will also not be able to play this match due to his family affairs.
However, the players are adapting well to the fierce weather conditions in Saudi Arabia where daily temperatures rise to above 40 degrees Celsius and the humidity falls to less than 10%. In addition, Park's men are in good form for the coming match.
After the match, Vietnamese players will fly back to Hanoi where they are due to take on their Australian rivals on September 7.
Vietnam are drawn in Group B alongside powerhouses Japan, Australia, Saudi Arabia and Oman.