2022 AFC Women's Cup: Vietnam 0 – 3 Japan
Tuesday, 06:17, 25/01/2022
VOV.VN - Vietnamese women team were overwhelmed 3-0 by their Japanese opponents in their second Group C match of the 2022 AFC Women's Cup taking place in India.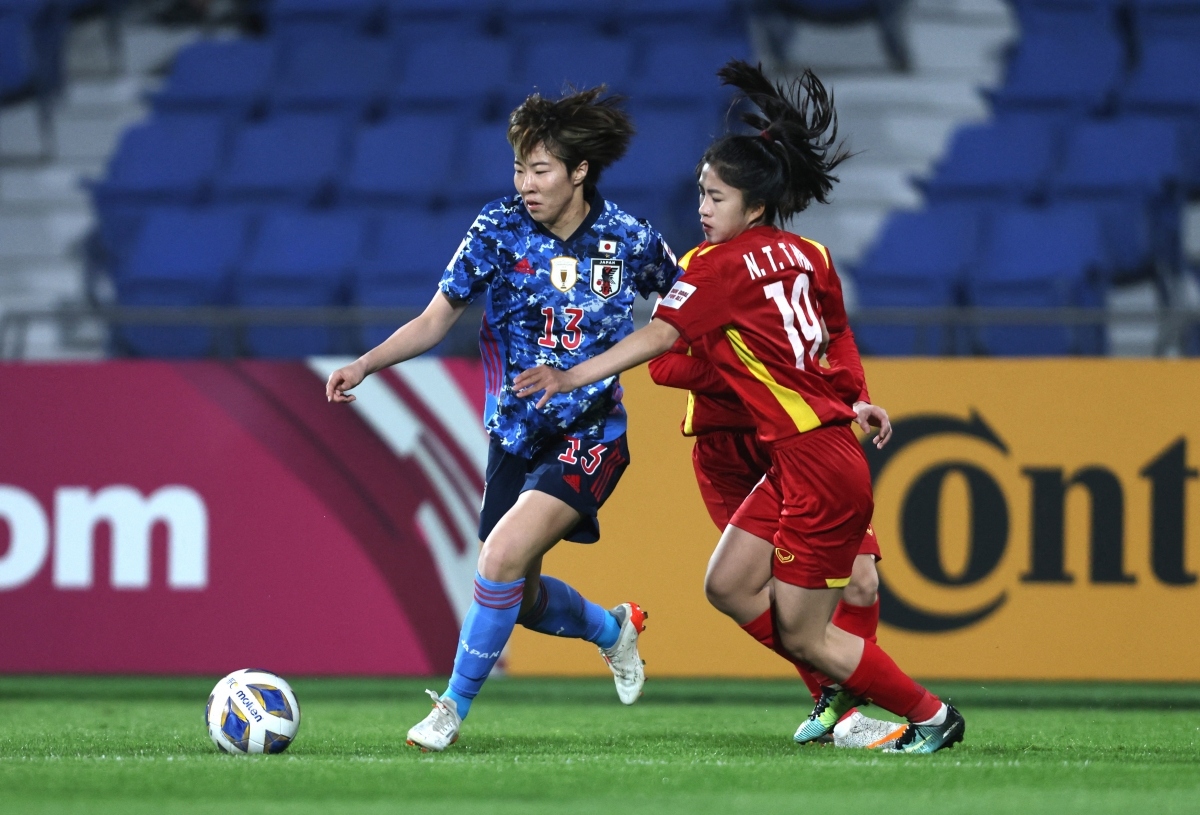 Like the January 21 clash with the Republic of Korea, Vietnamese women entered the game with the goal of limiting the number of goals to raise the hope of progressing into the knockout stage.
Playing powerhouse Japan now ranking No1 in Asia, the Vietnamese team could barely hold the ball to produce their attacks. Chuong Thi Kieu and her teammates performed hard to fend off their opponents' attacks and conceded only one goal in the first half.
Japanese women in good form played confidently in the second half and scored two more goals to extend their lead.
After two Group C matches, Japan and the RoK qualified for the quarterfinals after obtaining six points but the former stayed atop on goal difference.
Meanwhile, Vietnam and Myanmar stood at the bottom after two losing matches. Vietnam now rank above Myanmar on goal difference and just a draw in their last Group C match on January 27 would give them a chance to enter the quarter-finals.