2022 AFC Women's Asian Cup: RoK stun Vietnam 3-0
Saturday, 08:10, 22/01/2022
VOV.VN - Vietnamese women were outplayed 3-0 by their opponents from the Republic of Korea (RoK) in their 2022 AFC Women's Asian Cup opener in India on January 21.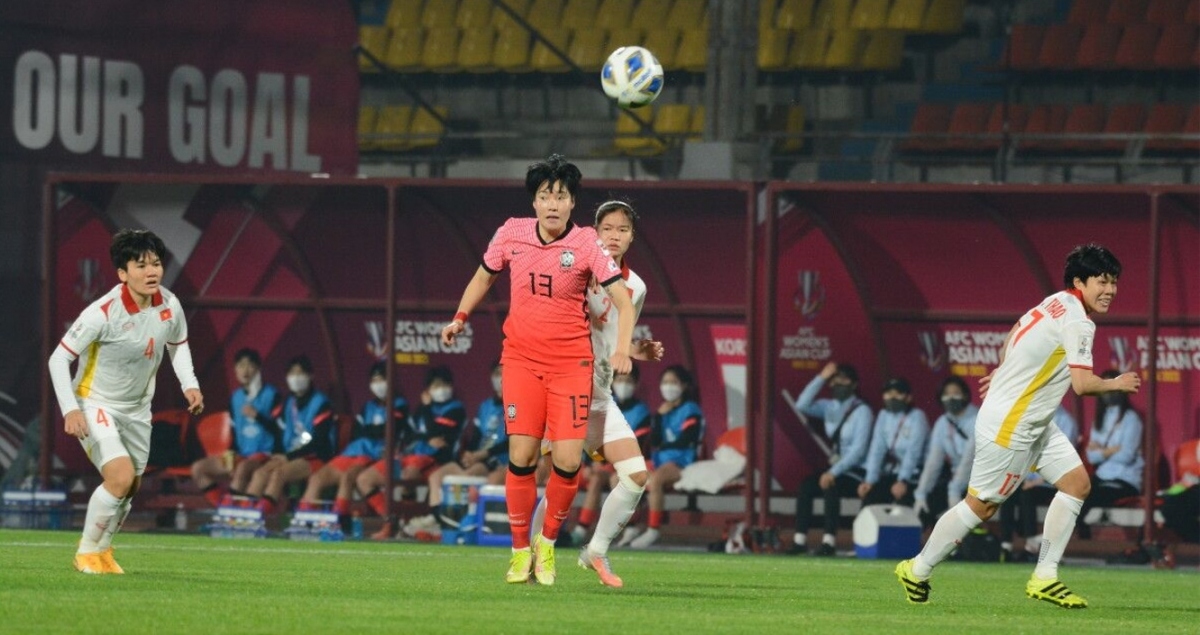 RoK women with most of them playing in European-class tournaments took the initiative to dominate the match while Vietnamese women did not have the best physical strength after combating the COVID-19 during their training camp in Spain.
Playing the RoK that are 200 points more on the FIFA rankings, it was not strange that Vietnam conceded two goals in just seven minutes of the game and another goal before the last whistle of the referee.
The result took coach Mai Duc Chung by surprise, because he thought the RoK should have scored more goals.
"Over the past 10 days we had not had a complete warm-up exercise before the match because most of the players were infected with COVID-19. I encouraged them a lot and I was happy that they played well in the second half," said Chung.
Vietnam came third in Group C after their 3-0 defeat in the opening game. They are scheduled to take on another Asian powerhouse Japan on January 24 before playing Myanmar on January 27.