WHO: Vaccination is effective tool against Omicron variant
Saturday, 18:19, 04/12/2021
VOV.VN - Amid concerns about the rapid spread of the mutated variant Omicron across the globe, vaccination is an effective tool for bringing the pandemic under control, according to the World Health Organization (WHO).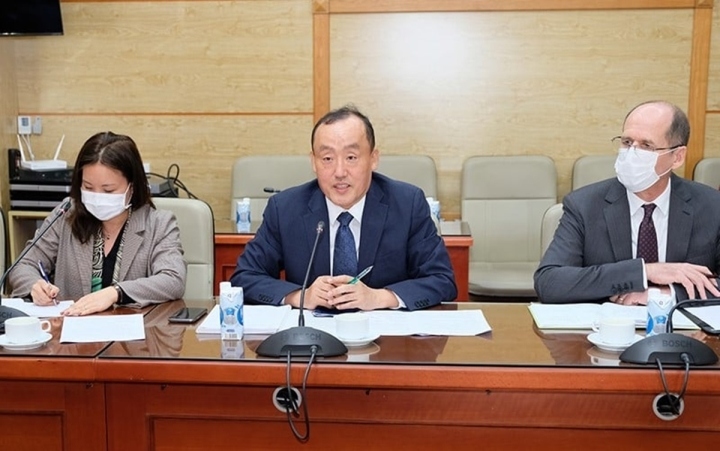 The confirmation was made by Dr Kidong Park, WHO Chief Representative to Vietnam, at an online training conference on vaccination safety held by the Ministry of Health on December 4.
According to the WHO official, there are several effective tools that are capable of controlling the pandemic, including vaccines, public health and social measures, COVID-19 case management, patient treatment process, and border surveillance and control.
Among them, he said the 5K message plus vaccination Vietnam has adopted can be considered the most effective measures to save people's lives during the pandemic.
The WHO Vietnam country representative highly appreciated Vietnam speeding up its vaccination campaign that has helped increase its vaccination coverage nationwide. But he also stressed the importance of vaccination safety to minimize risks.
The WHO is committed to strengthening the management of post injection complications in Vietnam, and at the same time working closely with the government to ensure the success of the vaccination campaign, he said.
As of December 4, Vietnam has administered approximately 127 million vaccine doses, with the number of fully vaccinated people aged 18 and above reaching 70%.
Currently, the Ministry of Health is deploying a vaccination drive for children aged 12 to 17.