Warning given to Party Delegation to Vietnam Red Cross Society
Sunday, 18:58, 16/01/2022
Party General Secretary Nguyen Phu Trong chaired a meeting of the Party Central Committee's Secretariat in Hanoi on January 15 to consider disciplinary measures against the Party Delegation to the Vietnam Red Cross Society (VRCS) for 2017-2022 tenure and several officials.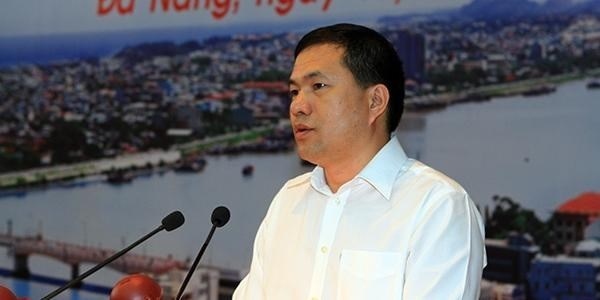 Accordingly, the Party Delegation to the VRSC was given warning as a disciplinary measure for violating the Party working regulations, showing the lack of responsibility and loosening leadership and direction that led to violations and shortcomings in organisation and personnel work, financial management, as well as planning, arrangement and management of press agencies under the VRSC Central Committee.

Such violations have caused serious consequences, negatively affecting the performance of political tasks and the prestige of the Party Delegation and the VRCS.

Member of the standing board of the Ha Giang provincial Party Committee and head of its Commission for Internal Affairs for the 2015-2020 and 2020-2025 tenures Sung Minh Sinh was removed from his positions for violations of Party principles and rules, and legal regulations related to financial use and management; lack of responsibility and loosened leadership and management resulting in the internal disunity and several officials and Party members facing disciplinary measures.

Col. Pham Van Phong, former member of the Ba Ria – Vung Tau provincial Party Committee, former Vice Secretary of the Party Committee and former Commander of the provincial Border Guard (from 2015 to February 2002), was removed from all positions in the Party for violating Party regulations, State laws and the Defence Ministry's regulations on smuggling and trade fraud prevention and control, leading to shortcomings and violations in use and management of finances, assets and land, and in infrastructure construction; and several Party organisations and members being disciplined.

Former Secretary of the Party Committee and Director of the Health Department of Can Tho city Bui Thi Le Phi, former Deputy Director of the Can Tho city Health Department and head of the department's management board of medical works Cao Minh Chu, and former member of the Nghe An provincial Party Committee, former Secretary of the Party Committee and former head of the provincial Party Committee's Ethnic Affairs Commission Luong Thanh Hai were dispelled from the Party.