Vietnam proceeds with AstraZeneca vaccine shots
Friday, 19:02, 12/03/2021
VOV.VN - With no blood clots yet to be reported, Vietnam will continue to use the AstraZeneca vaccine for the national vaccination programme, said a leading health official.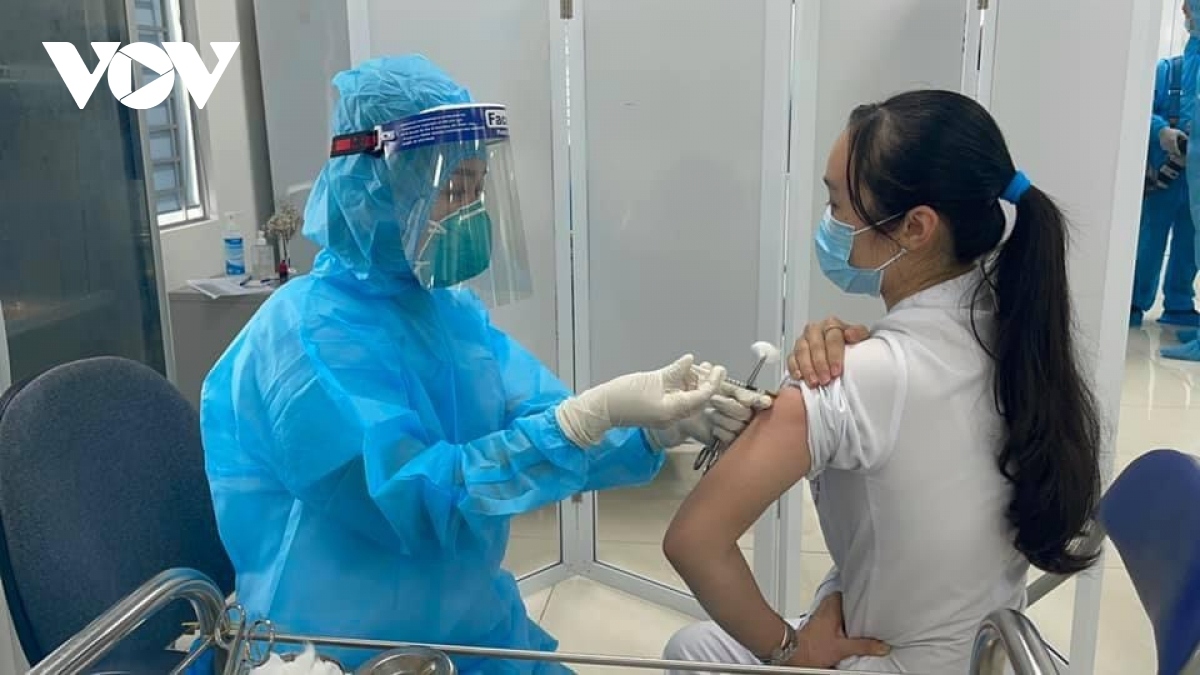 Vietnam has yet to record any blood clotting incidents among those given AstraZeneca shots against COVID-19, Deputy Minister of Health Tran Van Thuan told a meeting of the National Steering Committee on COVID-19 Prevention and Control on March 12.
Thuan said the Ministry of Health has examined reports and consulted experts and found that there has been no evidence of a link between serious incidents and AstraZeneca shots.
The Ministry of Health will continue to outweigh any risk it may pose to patients, and Vietnam will continue to use the vaccine, said the health official.
Vietnamese people have raised concerns about the safety of the AstraZeneca after some serious incidents were recorded in Denmark and Austria, promoting several European nations to suspend use of the AstraZeneca vaccine.
Amid concerns about possible serious complications, Thuan stressed the vaccination must be carried out in a strict, safe and effective manner.
Sharing the view, Professor Dang Duc Anh, director of the National Institute of Hygiene and Epidemiology, Vietnam will proceed with AstraZeneca shots and those who get jabs should be closely monitored to deal with any complications.
Vietnam kick-started its national vaccination campaign using the AstraZeneca vaccine on March 8.
So far nearly 1,600 people have been vaccinated against COVID-19 in 9 provinces and cities across the country. Only six cases of anaphylaxis have been reported and they have all been handled promptly. The six are now in stable condition.
Some others have shown mild post-injection symptoms such as pain, fatigue, or a low fever, and experts say these are common side-effects.
Vietnam first imported more than 117,600 doses of the AstraZeneca vaccine in late February, and more than 5.6 million doses of the same vaccine are scheduled to arrive in March and April.
The country has inked a deal with AstraZeneca in order to purchase 30 million doses of its vaccine, with the manufacturer committed to deliver the vaccine during the first half of the year.
It has also reached an agreement with the COVAX Facility in order receive an additional 30 doses of the AstraZeneca vaccine for the National Expanded Immunization Programme, and the vaccine is expected to arrive this year.
As COVID-19 vaccines are in short supply globally, the Ministry of Health is striving to speed up negotiations with a number of other vaccine manufacturers, including Pfizer and Moderna of the United States along with Generium of Russia, in order to access a greater number of vaccines.