First AstraZeneca vaccine side-effects reported in Vietnam
Wednesday, 11:34, 10/03/2021
VOV.VN - Five Vietnamese volunteers who received jabs as part of the national rollout of the AstraZeneca vaccine against COVID-19 have experienced several side-effects, according to the Ministry of Health.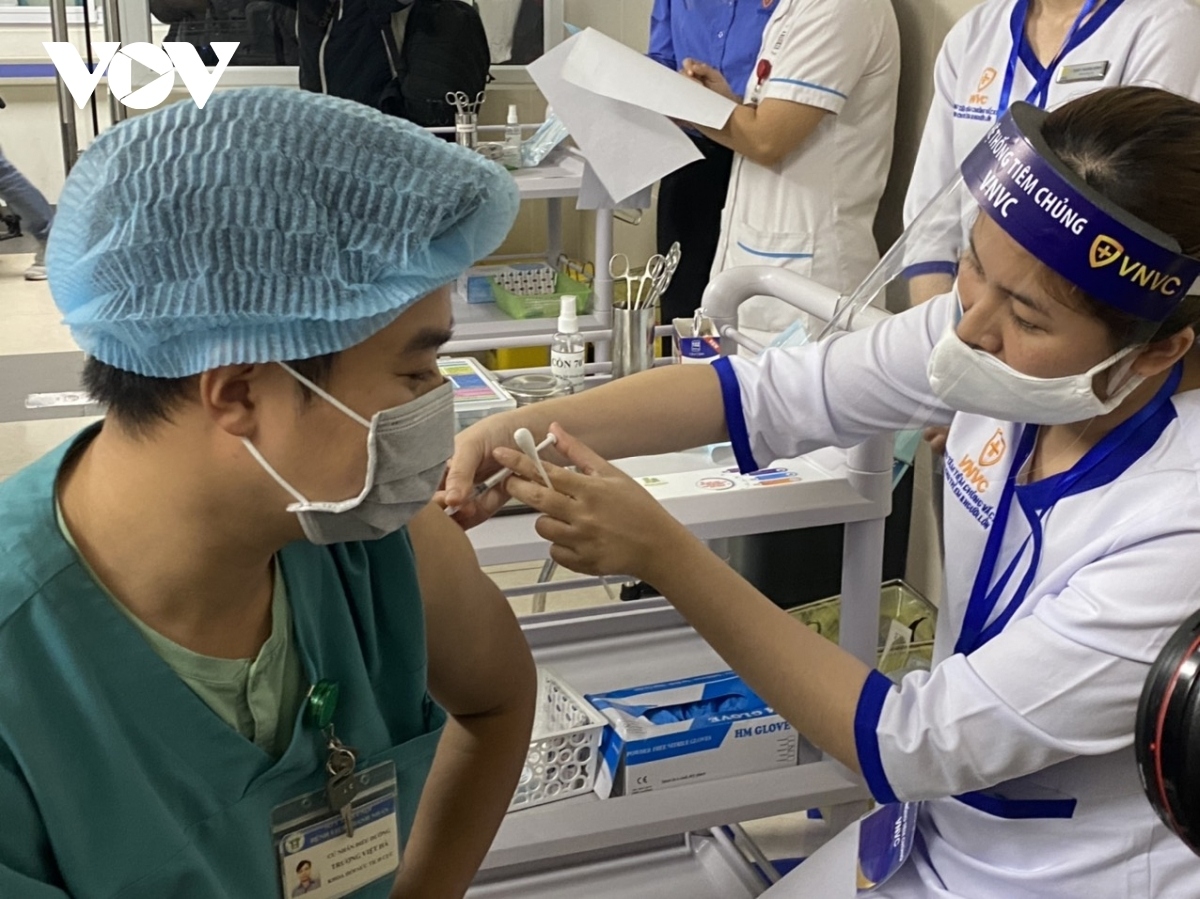 Two volunteers got anaphylaxis at level 2, while three other individuals endured a range of reactions after having the injection, including diarrhea, allergies, and hypotension.
Health experts stated that despite the reports of side-effects, currently all of the volunteers remain in a stable condition.
At present, they are undergoing a thorough physical examination and will have their health closely monitored by doctors.
Scientists have warned the AstraZeneca vaccine may cause several side-effects such as tenderness, joint pain or muscle ache, warmth, itching or bruising, fatigue, a headache, and feeling sick. However, these are common side-effects, they said.   
This week saw Vietnam launch its national COVID-19 vaccination drive, with 522 healthcare workers and people of COVID-19 supervisory groups in Hanoi, Ho Chi Minh City, Gia Lai and Hai Duong inoculated.
According to the National Expanded Immunization Programme, Vietnam is set to receive approximately 1.4 million doses of the vaccine on March 25, and a further 2.8 million doses in April. These will be the first batches of the COVAX vaccine that the country will get over two months.
An additional batch of 1.48 million doses of the COVID-19 vaccine that the Ministry of Health is purchasing from AstraZeneca will arrive in April.