Vietnam joins first "International TECHFEST in Australia"
Thursday, 20:12, 21/09/2023
The Ministry of Science and Technology (MoST) and Australia's Monash University on September 20 organised the first "International TECHFEST in Australia", aiming to attract international resources to develop Vietnam's innovative startup ecosystem.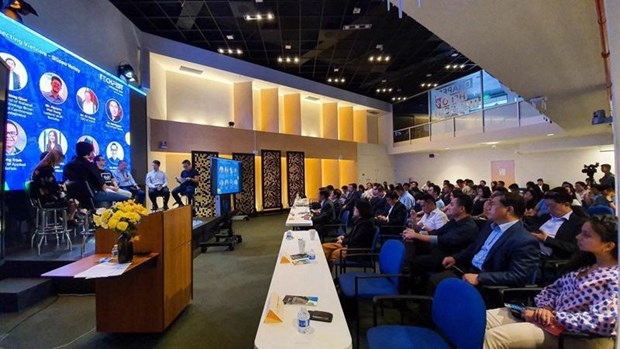 The event saw the participation of Vietnamese and Australian officials and over 100 experts, investors, and investment funds from the two countries.
Minister of Science and Technology Huynh Thanh Dat said that the event is an opportunity to promote the image of Vietnam's open and dynamic creative startup ecosystem. It's also a bridge connecting businesses and organisations with international resources around the world.
Vietnam calls on overseas Vietnamese, intellectuals, entrepreneurs, technology experts, and foreign startups to come to Vietnam and work with Vietnamese partners to solve local and global challenges, he said, adding Australia is a potential technology and capital market.
The minister said Vietnam's startup ecosystem in the coming time needs linkages with regional and international systems, particularly those with experiences and resources like Australia's.
At the event, innovative startups had an opportunity to present to Australian venture capital companies such as Magic Edutech Group PTY LTD, Cyberkid, VSEC, Hana Gold, and Treeotek. Representatives from agencies and organisations exchanged experiences to improve their support to startups.