Locally-made COVID-19 vaccine Covivac evaluated in Canada
Monday, 11:04, 18/10/2021
VOV.VN - A haul of 700 samples of Covivac, a Vietnamese produced COVID-19 vaccine, have been sent to Canada to have its effectiveness evaluated, according to Assoc. Prof. Dr. Vu Dinh Thiem, director of the Center for Clinical Trials under the National Institute of Hygiene and Epidemiology.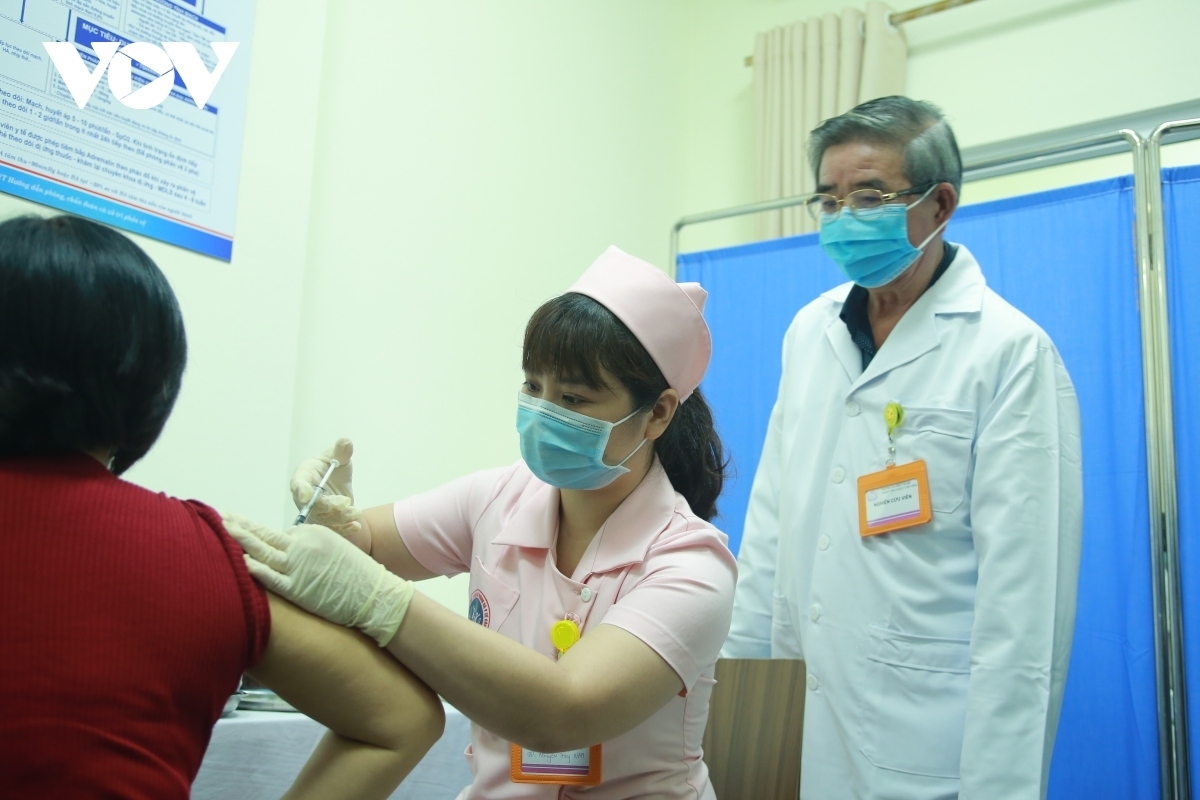 Dr. Thiem said the research team had collected a total of 374 blood samples from volunteers receiving the first shot and 371 samples from those receiving the second shot in order to send to Nexelis Laboratories in Canada for evaluation.
Researchers want to know how effective the vaccine is in protecting people from virus infection.
As soon as they receive the results of the evaluation, Dr. Thiem said they will be able to begin launching the third phase of its human clinical trials in November.
Covivac, whish is developed by the Institute of Vaccines and Biologic Medical, is the second locally-made vaccine which has been approved for human testing.
Meanwhile, Nano Covax, a recombinant spike protein vaccine, developed by Nanogen Pharmaceutical Biotechnology JSC, is Vietnam's first COVID-19 vaccine entering the third phase of the clinical trials. Nanogen has completed phase 3a of the trial and is gathering data from phase 3b.
Moreover, Vietnam is also testing the ARCT-154 vaccine using Arcturus' STARR mRNA technology transferred by the United States.