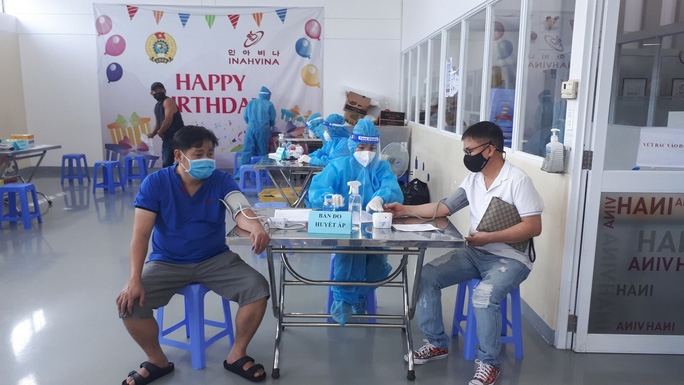 More than 3,000 workers at three firms FAPV, Nidec Tosok and Inahvina at Tan Thuan export processing zone will get the second jab this time.
According to regulations, they are all required to undergo a negative COVID-19 quick test within 72 hours before injections.
Getting fully vaccinated this time helps not only workers but also their families and businesses feel more secure in their operations, said Nguyen Thai Thanh, vice president of the Trade Union of the Ho Chi Minh City Export Processing & Industrial Zones.
Currently, approximately 9,500 people are working at Tan Thuan zone under the '3 on-site' model, meaning workers work, sleep and eat right at their workplace. Thanh said the Trade Union will coordinate with local health sector to inoculate all the workers there in the coming time.
The city has so far vaccinated more than 519,000 workers, including 237,700 females, at 3,458 businesses of different sizes. It has stepped up vaccinations for workers in order to maintain a safe labour force for businesses, especially export processing and industrial zones.