Hanoi culls 4,979 poultry in an effort to stem bird flu outbreak
Wednesday, 12:51, 03/03/2021
VOV.VN - Up to 4,979 poultry have been slaughtered across six districts of Hanoi following the detection of a bird flu infection spreading among local chickens.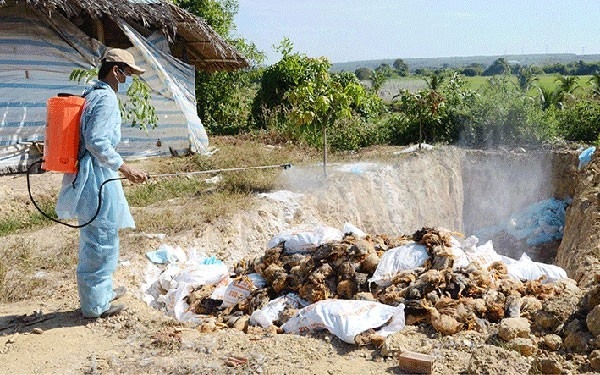 This comes after Hanoi's Veterinary Department had reported that all of the chickens had been infected with the influenza A virus subtype H5N6 (A/H5N6).
The outbreaks were initially discovered in February at six households in five districts of the capital, including Gia Lam, Phu Xuyen, Dan Phuong, Phuc Tho, and Ba Vi.
Following this, the Hanoi People's Committee immediately called on localities to ramp up preventive measures to prevent further bird flu cases. At present, the cause of the outbreaks has largely been put down to changing weather patterns.
Particularly the H5N6 virus is capable of poultry-to-human transmission and is potentially fatal to those who catch it. It spreads through contact with faeces or other bodily fluids from infected poultry.
Since first appearing in Vietnam in 2003, bird flu has killed at least 65 people, giving the country one of the highest fatality rates in the world for the virus. No human deaths have been reported over the last two years, although occasional outbreaks have led to thousands of birds being killed.