Four minor quakes subsequently hit Kon Tum in two hours
Wednesday, 10:45, 22/06/2022
VOV.VN - Four tremors with magnitudes of up to 3.2 vibrated throughout the mountainous district of Kon Plong in the Central Highlands province of Kon Tum early on June 22, the Institute of Geophysics reported.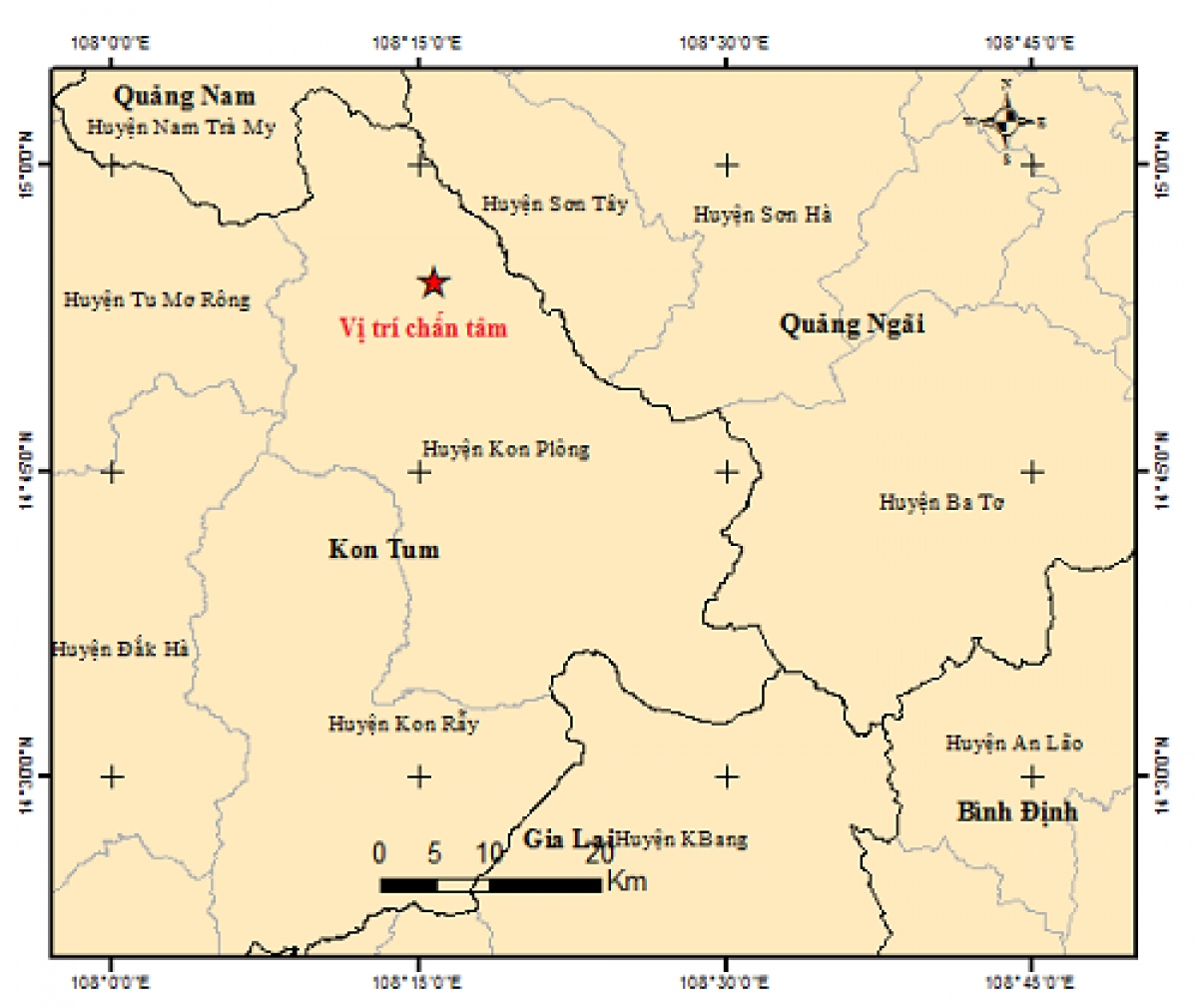 According to the institute's Vietnam Earthquake and Tsunami Warning Center, a total of four trembles occurred at 0:46 a.m., 0:58 a.m., 1:15 a.m., and 2:04 a.m., with magnitudes of 3.2, 1.8, 2.6, and 2.6, respectively, at a depth of around 8.1 kilometres.
Fortunately, these earthquakes did not pose any risk of disaster, the centre noted, adding that it was continuing to observe any related developments.
Since the beginning of the year Kon Plong has experienced dozens of quakes with magnitudes ranging from 2.4 to 4.1 on the Richter scale, causing no major danger.
Vietnam has recorded three detrimental quakes, all of which occurred in the northern province of Dien Bien in 1935, 1983, and 2001 with the magnitudes of 6.9, 6.7, and 5.3, respectively, according to official statistics quoted by Tuoi Tre Newspaper.
Of these natural disasters, the 2001 earthquake alone caused damage of approximately VND210 billion, equal to US$9.17 million.