Kon Tum jolted by 10 consecutive earthquakes in three days
Monday, 11:24, 18/04/2022
VOV.VN - A total of 10 consecutive earthquakes were recorded in Kon Plong district in the Central Highland province of Kon Tum between April 15 and April 17.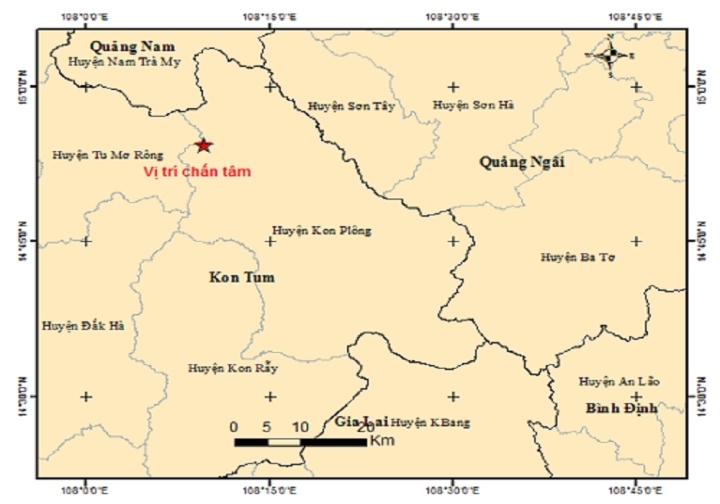 Most notably, the latest minor earthquake hit Kon Plong district on the night of April 17.
The magnitude 2.8 quake occurred at 0:43.50 a.m. (local time) at a focal depth of approximately 10 km, according to the Centre for Earthquake Information and Tsunami Warning under the Institute of Geophysics.
Nine quakes measuring between 2.5 and 4.1 on the Richter scale earlier jolted the district between April 15 and 16.
The quakes shook the area at a depth of around eight to 8.1km at night and fortunately caused no injuries.
As a result, none of these minor earthquakes posed a risk of natural disaster to the locality.
Kon Plong district typically records dozens of earthquakes with a magnitude of no more than 4.2 each year, causing no risk of natural disaster.
The Institute of Geophysics has set up an additional monitoring station in order to better understand and promptly warned of the threat of the dangerous geological phenomena, if any.