Daily infection count hits 1,314, HCM City's tally passes 9,000 in new wave
Thursday, 19:37, 08/07/2021
VOV.VN - A further 645 people tested positive for the SARS-CoV-2 virus during the afternoon of July 8, thereby boosting the daily infection count to 1,341, according to a report released by the Health Ministry as part of its evening update.
An additional 7 imported cases were recorded in Khanh Hoa, Kien Giang and Tay Ninh provinces, raising the overall number of imported infections to 1,898.
Ho Chi Minh City remains the nation's largest epicentre of the virus, with more than 915 new cases detected on July 8 alone, and 9,066 during the latest COVID-19 wave.
The majority of new cases were found in quarantine sites or in areas currently under lockdown, while others are either F1 contacts of confirmed patients or individuals linked to previous outbreaks and under epidemiological investigation.
Vietnam has to date reported 22,487 domestic cases, including 20,917 have been documented since April 27 when the fourth wave of the pandemic initially broke out in the country.

The Ministry of Health also announced the discharge of a further 393 COVID-19 patients, raising the total number recoveries to 8,950.
Amid a high risk of the further spread of COVID-19, the Hanoi municipal People's Committee decided to suspend all outdoor physical training and sporting activities from 6 p.m. on July 8 until further notice.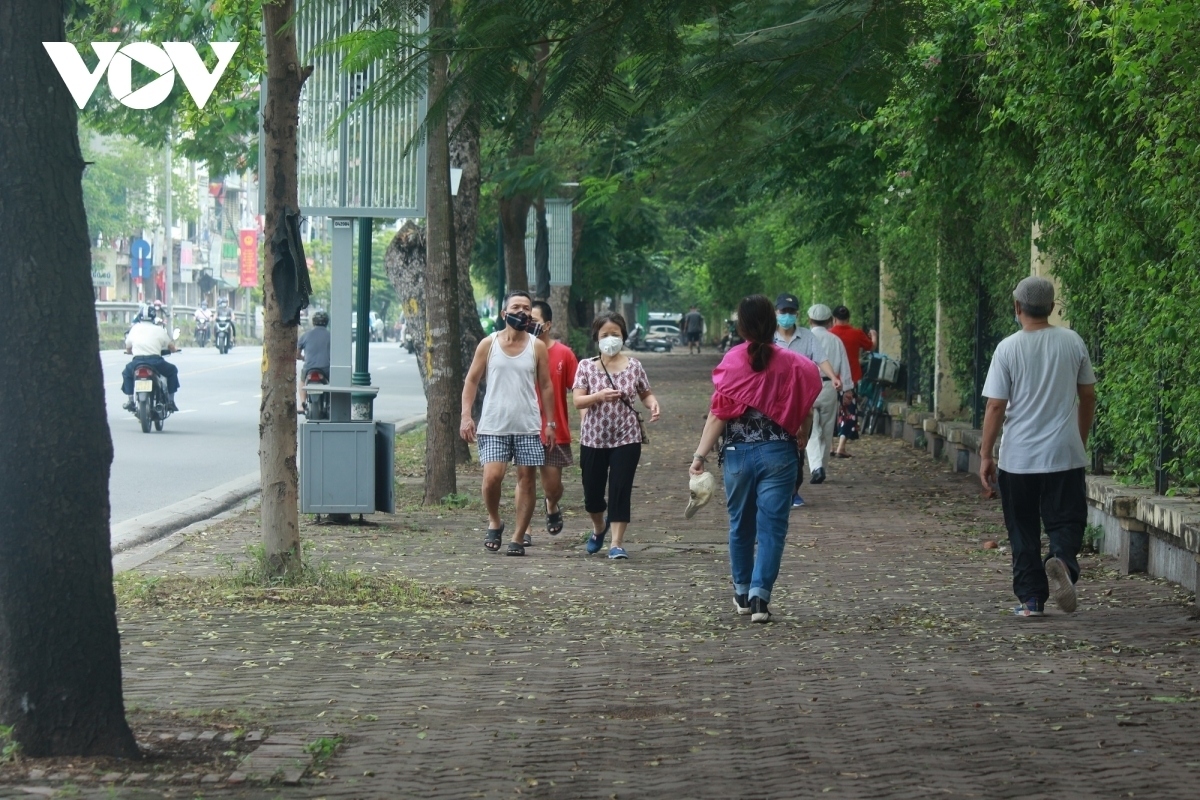 Furthermore, Hanoi's public passenger transport to 14 provinces and cities will also be halted. Moving forward, public passenger transport will be resumed providing that provinces and cities do not record any further community cases for 14 straight days or until further notice.
Meanwhile, many pandemic-hit localities nationwide are in the process of taking drastic anti-pandemic measures, such as rapid contact tracing, zoning off affected areas, imposing social distancing measures, and improving their testing capacity in an effort to prevent the pandemic from spreading further.
According to the Health Ministry there are 270 COVID-19 patients with a severe prognosis nationwide, accounting for 3.3% of the total number of cases receiving treatment. In addition, 106 cases, 1.3% of the total, have a very severe prognosis, whilst 9, 0.1% of the total, are believed to be fatal.
Moreover, 13 provinces have stayed free of COVID-19 for a period of 14 consecutive days amid the ongoing fourth outbreak, while 10 provinces have recorded no secondary infections.
The country's total number of COVID-19 infections has now risen to over 24,380, with the cases being detected in 56 out of 63 provinces and cities nationwide.