Ho Chi Minh City given priority for vaccine distribution
Thursday, 17:49, 08/07/2021
VOV.VN - Prime Minister Pham Minh Chinh has assigned the Ministry of Health to ensure that Ho Chi Minh City is given priority for vaccine distribution.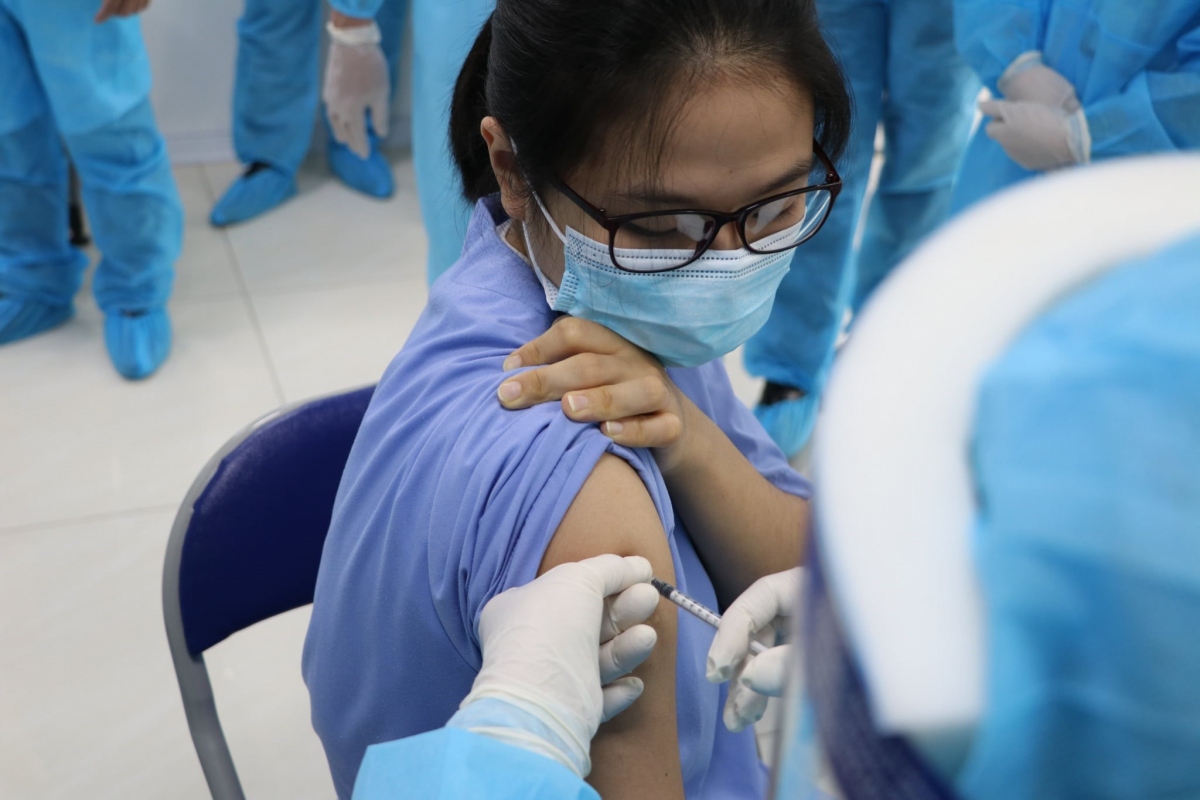 During an online cabinet meeting held with leaders of Ho Chi Minh City on July 8, PM Chinh also requested that Ministry of Health direct the city's efforts to organise a mass vaccine campaign in a timely, safely, and efficient manner.
The PM also underlined the necessity of ensuring security and order, along with giving top priority to people's health and lives while imposing social distancing measures.
The event also saw Ho Chi Minh City call on support from other localities for human resources and medical equipment in order to help the southern metropolis in its ongoing fight against the COVID-19 pandemic.
Simultaneously, the city will also be actively co-ordinating efforts with relevant ministries, branches, and localities to devise logistical solutions that help to facilitate freight transport between Ho Chi Minh City and neighbouring localities.
The PM also agreed for the city to apply the Prime Minister's Directive 16 for a period of two weeks, starting from July 9.
The Prime Minister also requested that Ho Chi Minh City move to swiftly prevent and control the pandemic, whilst also creating favourable conditions for the operation of industrial parks, factories, and production facilities. He therefore suggested that companies based in industrial parks and export processing zones should provide food and accommodation for workers in the parks' premises.
During a midday update, Ho Chi Minh City recorded an additional 200 COVID-19 cases.
This comes after a meeting of the steering committee for the COVID-19 vaccination drive in the 2021 to 2022 period held in Hanoi, in which Minister of Health Nguyen Thanh Long said between eight million and 10 million doses of COVID-19 vaccines will be delivered to the country in July. This will be done through the COVAX facility and signed contracts.
Most notably, top priority will be given to vaccine storage, transportation, distribution, and organisation of mobile vaccination stations in order to ensure the safety of local people, Minister Long emphasized.
He noted that the country aims to achieve herd immunity in early 2022 as it strives to inoculate roughly 70% of its population.