COVID-19: 3,979 more cases recorded in 21 localities in Vietnam
Sunday, 06:30, 25/07/2021
VOV.VN - As many as 3,979 people have tested positive for the SARS-CoV-2 virus in 21 cities and provinces across Vietnam during the past 12 hours, raising the cumulative tally of infections in the country to 94,913.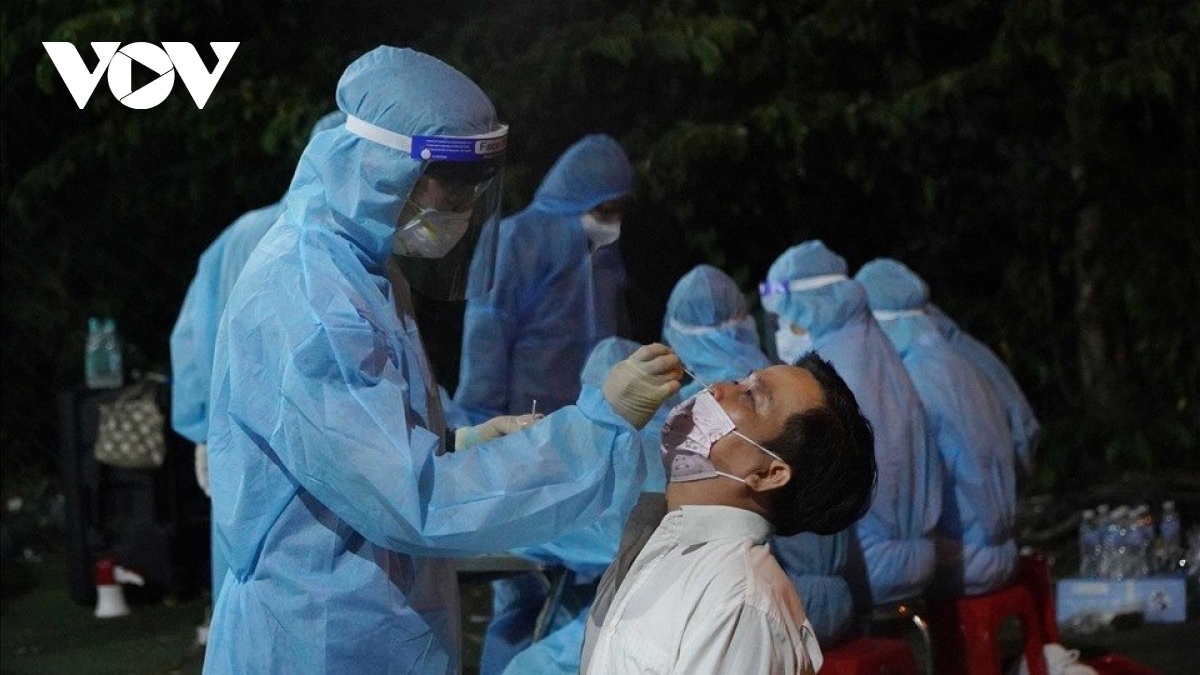 Of the new patients, 3,973 were detected locally, mostly in southern localities, according to the Ministry of Health (MoH) in its 06.00am on July 25.
Ho Chi Minh City led all localities in new infection numbers, registering 2,328 alone, followed by Binh Duong 881, Tien Giang 218, Dong Nai 134 and Tay Ninh 127.
Located in central Vietnam, Khanh Hoa recorded the most new cases, 82, followed by Da Nang 16 and Phu Yen 14.
The capital city of Hanoi in the north confirmed 11 new cases, while its neighbouring province of Bac Ninh announced four new infections.
Elsewhere, the MoH reported six more imported cases returning from overseas. These patients were placed in quarantine upon their arrival, posing no risk to the community.
Data from the MoH show Vietnam has confirmed 91,165 new cases following the resurgence of the virus in late April, and 94,913 cases since the onset of the first outbreak in the country.
More than 17,500 patients have recovered from the disease and 370 patients have died of COVID-19 and other underlying illnesses.
Approximately 4.163 million of COVID-19 vaccines have been administered nationwide.