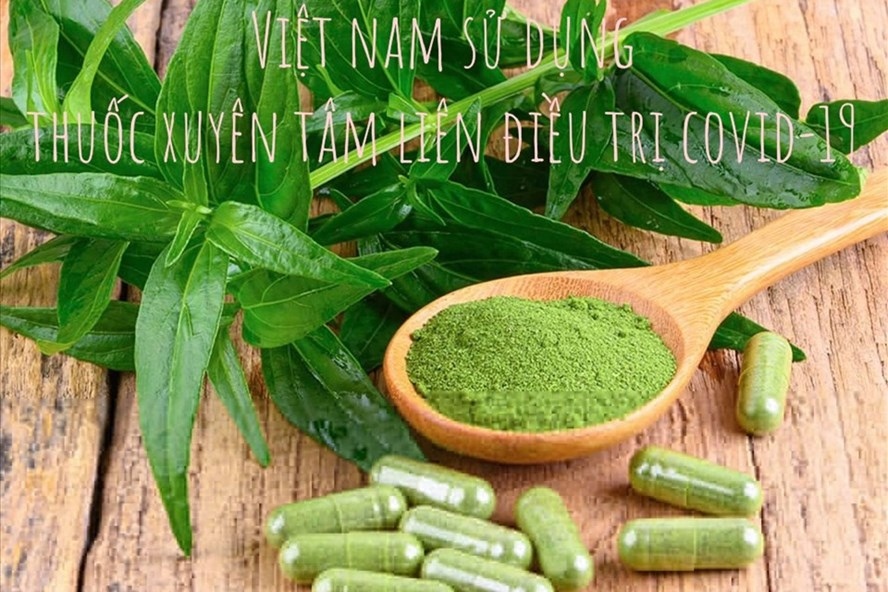 The ministry has added the drug extracted from the herd to the treatment regimen of COVID-19 patients who show no or mild symptoms, according to Nguyen The Thinh, director of the Traditional Medicine Administration under the MoH.
Thinh says Andrographis is popular in Vietnam and many other Asian countries. The plant is used to treat colitis, cough, dysentery, fever, influenza, and sore throat.
Thailand, China and some countries have used Andrographis and found this drug can inactivate the SARS-CoV-2 virus.
Vietnam expects the drug will help treat patients with early symptoms and reduce the severity of COVID-19, Thinh says.
He reveals that only one firm in Vietnam is producing this drug and the Traditional Medicine Administration is considering licensing one or two more firms to engage in this production process.  
"We are encouraging the firm to speed up production so that about one million pills will be delivered to Ho Chi Minh City next week," Thinh says.
According to the health official, Vietnam needs at least five million pills of Andrographis to treat tens of thousands of COVID-19 patients at present.
"It's hard to supply such a large amount at present, but the problem will be solved out in the coming months when more producers are licensed and materials are in abundant supply in September or October," he states.
As of 06am July 24 Vietnam has logged 83,242 new cases following the resurgence of the virus in late April, and 86,957 cases since the onset of the first outbreak in the country.