Expats try to navigate COVID-19 fake news in HCM City
Saturday, 16:30, 24/07/2021
VOV.VN - Ho Chi Minh City is home to a large expat community, with many falling victim to fake news regarding COVID-19. A group of zingnews.vn correspondents sets out to find out how expats are dealing with the current spread of incorrect information.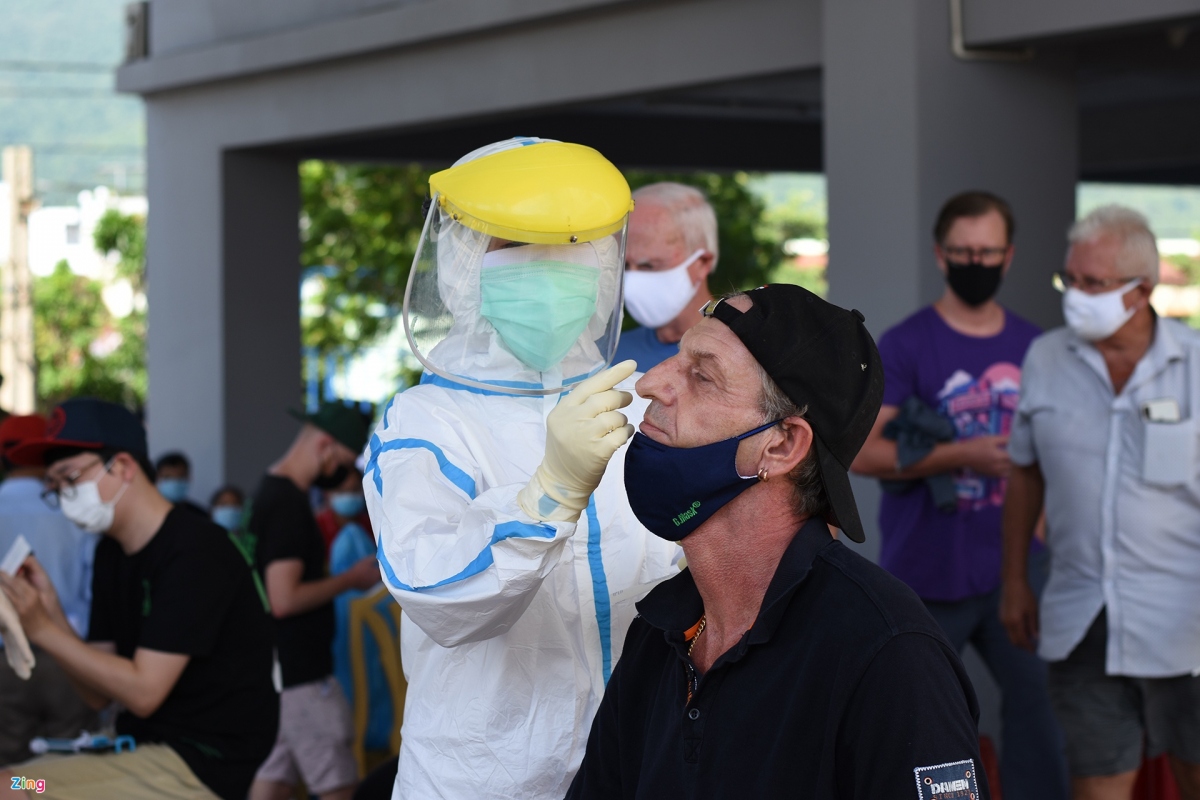 Approximately a month ago, Nick, a 30-year-old Brazilian citizen living in Thu Duc City, received a message offering him a COVID-19 vaccination at a cost of VND1 million per dose. Due to the increasing threat of the virus spreading among the local community he planned to contact the sender to enquire about the details.
Fortunately, when he told one of his colleagues the story, they explained that everyone living in Vietnam will be able to receive the COVID-19 vaccine for free, leaving Nick relieved that he wouldn't lose any money to a stranger.
The goal of fake news is to attack unsuspecting people with false information, often for the purpose of scamming them. For foreigners, it is harder to decipher fake news from real news because of the language barrier and a small network of friends able to verify information for them.
Confused by rumours
Satou, 40, resides in Binh Thanh district of Ho Chi Minh City and is a senior insurance employee who has come forward to share his story about fake news on Facebook. A few days ago he received a message from one of his friends saying that they were shopping to stock up on food and were standing in a long line of people waiting to pay.
"He asked me if I heard about rumours that the whole city was about to be locked down and the Vietnamese government announced that people should store as much food at home as possible," Satou recalls.
He asked one of his Vietnamese colleagues to verify the information. After a while, his colleague replied that it was fake news and the local administration had hit back at those rumours.
For Nick, he recalls that two weeks ago he rushed to a nearby supermarket to purchase some essential items after hearing news that Ho Chi Minh City would close its borders in order to combat the ongoing spread of COVID-19. As soon as he arrived, he was unable to purchase anything as the supermarket was running out of essential goods.
A few moment later, Nick received a notification from his company's human resources department that unfounded rumours had been spreading on social media, adding that people should be wary of unverified information spread by word of mouth.
"They reminded me that the local government has pledged to provide a sufficient supply of food for local people for many days to come. They suggested that I should avoid gathering in big crowds in public places and that I should consider suitable times to go out to ensure safety," Nick adds.
Unlike Nick and Satou, Ivan, 45, living in District 3 of Ho Chi Minh City, tells a different story about fake news. A group of foreign friends had been sharing ways of self-treating COVID-19 at home, including administering paracetamol three times a day. They also suggested drinking as much lemon, lemongrass, and ginger juice as possible as they claimed the juice contained substances capable of destroying the virus in the body.
Having previously worked as a paramedic in the UK, Ivan knew that taking in such a high dose could cause an overdose and even poisoning, not to mention the lack of scientific evidence to support the argument that using antipyretics helps to cure COVID-19.
Tedros Adhanom Ghebreyesus, director-general of the World Health Organization, has described the problem as an 'infodemic', saying, "We're not just fighting an epidemic; we're fighting an infodemic," and warning that, "Fake news spreads faster and more easily than this virus, and is just as dangerous."
A lack of information in English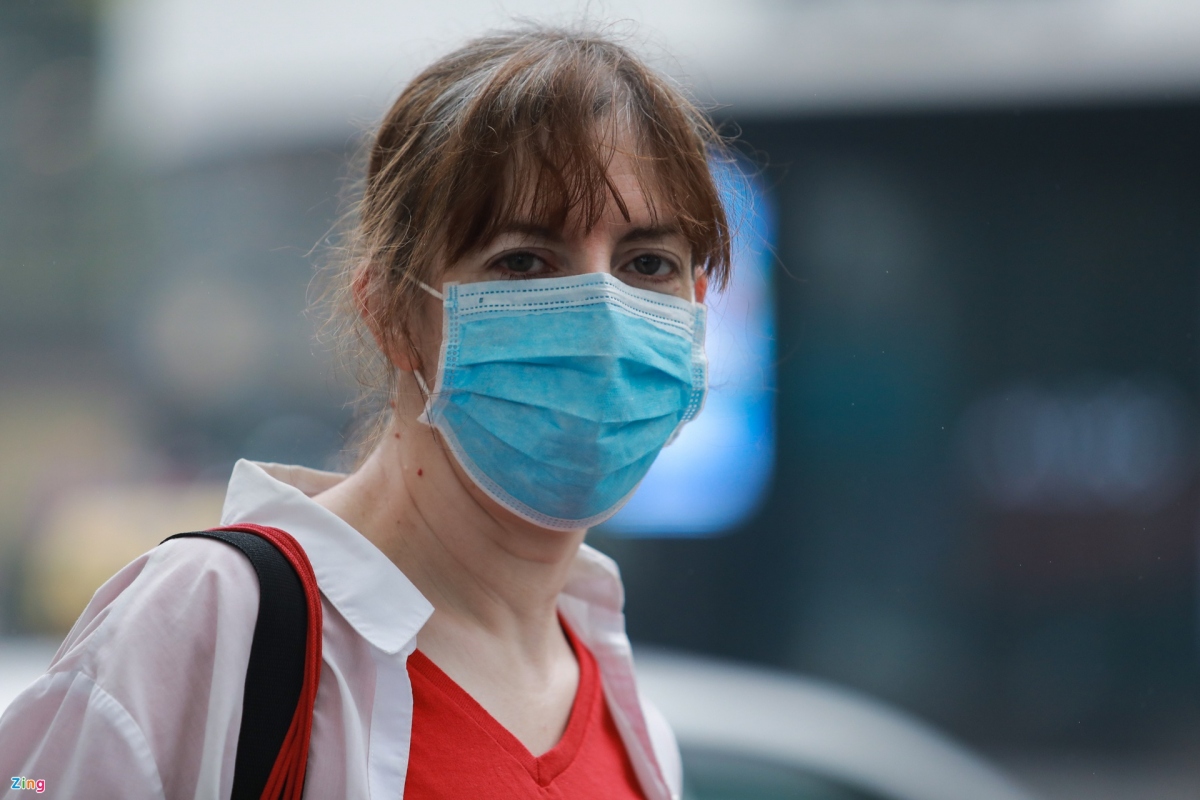 "I expect the local Government will find a way for me and my foreign friends to access notices in English so that we are less anxious about information floating on social media," Nick explains.
For the expat community living in Ho Chi Minh City, many don't know how to access the Government's information about COVID-19 or any of its latest instructions.
Coming from Germany and living in Thu Duc City, 26-year-old Fran is a student majoring in linguistics. He says that he hardly follows any news websites about the pandemic situation in Vietnam, with the majority of information he gets coming from his Vietnamese friends.
"As far as I know, there is still no information channel for foreigners in Vietnam," says Fran.
In these cases, the German student says he always cross-checks sources based on scientific research or solid evidence.
For Alexandra, a 28-year-old French citizen residing in District 1, he has just arrived in Ho Chi Minh City and often uses Google Translate to find out information about Vietnam.
However, every day he has heard various pieces of different information from his neighbours. Such notices include the hospitals in Ho Chi Minh City running out of capacity to accept more F0 patients, or F0 cases having to be treated at home with ventilators. Sometimes he hears rumours that people should not go out in the morning but are free to walk around at night.
However, Alexandra says he expects to receive specific and accurate notices from the local Government through, for instance, handouts, emails, or notice boards for foreign residents in the apartment complex.
"Hopefully, expats like us can access official and timely information about the developments of the COVID-19 pandemic," Fran expresses.
Currently, the local administrations in areas where many foreigners live have received comments and are actively trying to solve the problem.
An official of Thao Dien ward in Thu Duc City points to the fact the expat community account for a quarter of local population, thereby making it difficult for them to provide information.
For the time being, the local Government has distributed pamphlets in both Vietnamese and English, along with dispatching interpreters to remind the expat community to comply with social distancing regulations.