COVID-19: 247 new cases recorded in Vietnam, four fifths in HCM City
Monday, 13:04, 05/07/2021
VOV.VN - As many as 247 Vietnamese people have tested positive for the SARS-CoV-2 virus in 10 cities and provinces nationwide during the past six hours, with Ho Chi Minh City alone recording 196 cases.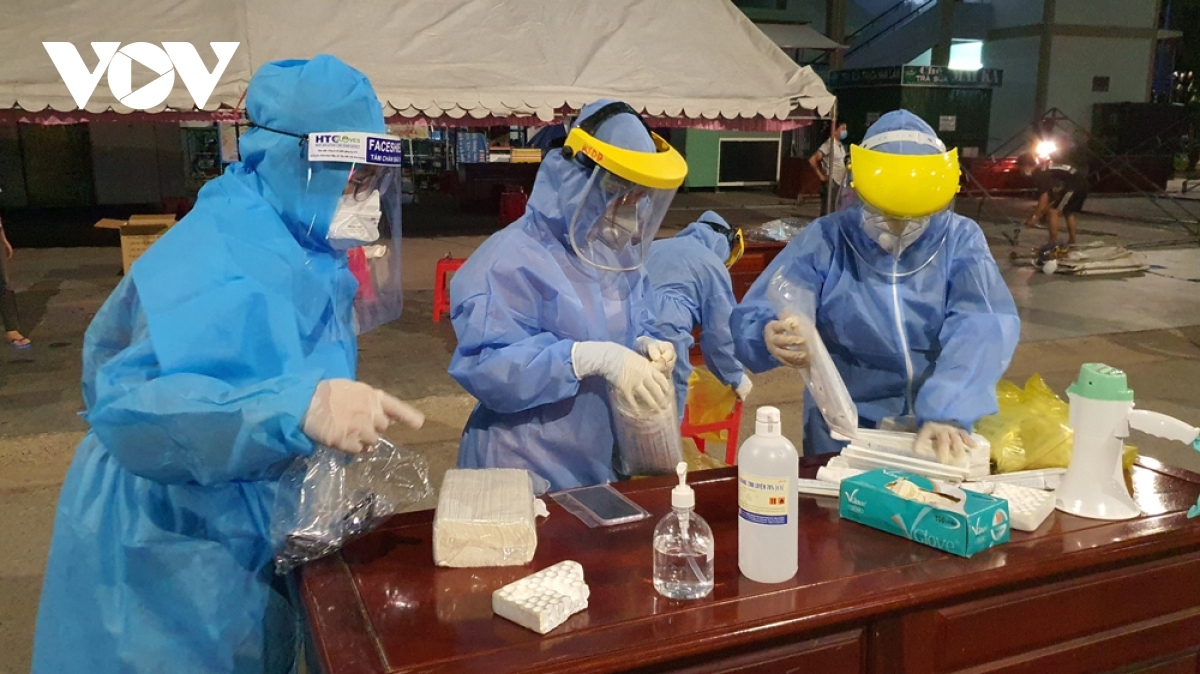 About 220 positive cases were detected in quarantine or lockdown areas, while epidemiologists are tracing the sources of infection of the remaining 27 cases, the Ministry of Health said in its 12.00am COVID-19 update on July 5.
Most of the cases were documented in the south which has captured public attention during the past few days.  
Ho Chi Minh City took the lead with 196 cases, followed by Binh Duong (17), Long An (13), Vinh Long (3) and Dong Thap (3).
In addition to HCM City which has emerged as the largest coronavirus hotspot in Vietnam with more than 6,000 cases, the Mekong Delta province of Dong Thap is becoming a new COVID-19 hotspot in the region.
The MoH announced 100 new cases in Dong Thap on July 5 morning, and most of them were closely linked to the outbreaks at Sa Dec general hospital and in Chau Thanh district.
The province has imposed social distancing on high-risk localities and established two field hospitals to receive and treat COVID-19 patients.
Elsewhere, positive cases were sporadically detected in several cases in the central and northern regions, including six in Phu Yen, four in Bac Giang, two each in Quang Ngai and Ha Tinh, and one in Bac Ninh.
Vietnam has confirmed 17,080 new cases following the resurgence of the virus on April 27 and 20,508 cases since the virus attacked the country in January 2020.
As many as 7,891 patients have been discharged from hospital after making a full recovery from the disease.
Eighty-six patients have died of COVID-19 and other underlying illnesses.