HCM City refutes lockdown rumours as COVID-19 cases surge
Monday, 06:54, 05/07/2021
VOV.VN - Ho Chi Minh City on July 4 hit back at rumours that it will lock down the entire city for epidemic prevention, saying the information is incorrect that affects the ongoing COVID-19 fight in the city.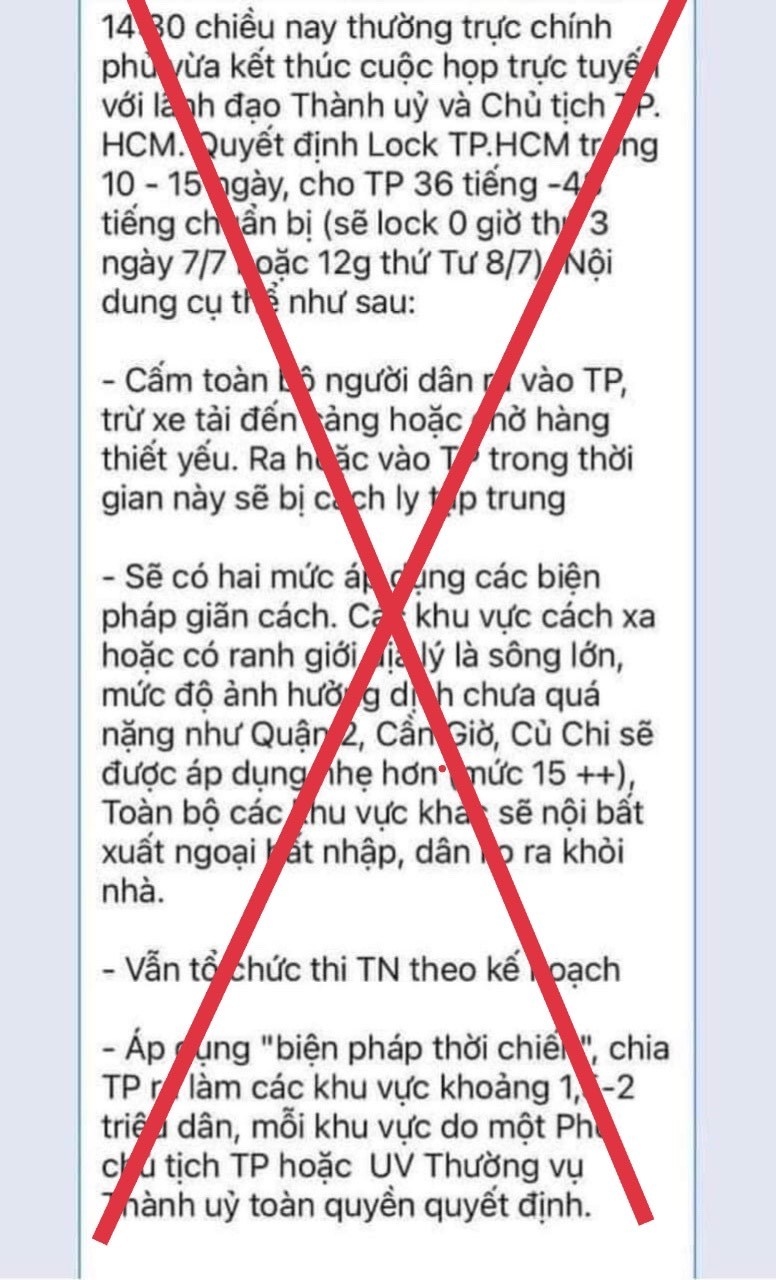 The rumours circulated on social media that amidst the rapid spread of the virus in HCM City the local administration would impose a lockdown order either on July 7 or July 8. They also gave detailed information about what local residents have to do and do not have to do during the lockdown period.
The HCM City Steering Committee for COVID-19 Prevention and Control on July 4 refuted the rumours, saying the information surfacing on social media affects the city's COVID-19 combat efforts.
The committee advised local people to stay calm, get information from reliable sources, and remain vigilant against sources that may cause public panic.
According to the committee, the city is taking many measures to prevent the spread of the virus and gradually control the fresh outbreak. The committee requested that all grassroots-level administrations and people strictly implement endorsed measures, including COVID-19 guidelines.
HCM City has emerged as the largest coronavirus hotspot in Vietnam, recording more than 6,000 new cases since the resurgence of the virus in late April.
The municipal administration has requested that asked people stay indoors as much as they can and they just go out for food or other necessary services.