Chinese COVID-19 vaccine given approval for emergency use
Friday, 11:29, 04/06/2021
VOV.VN - The Ministry of Health has granted approval for the local use of China's novel coronavirus (COVID-19) vaccine in the event of an emergency.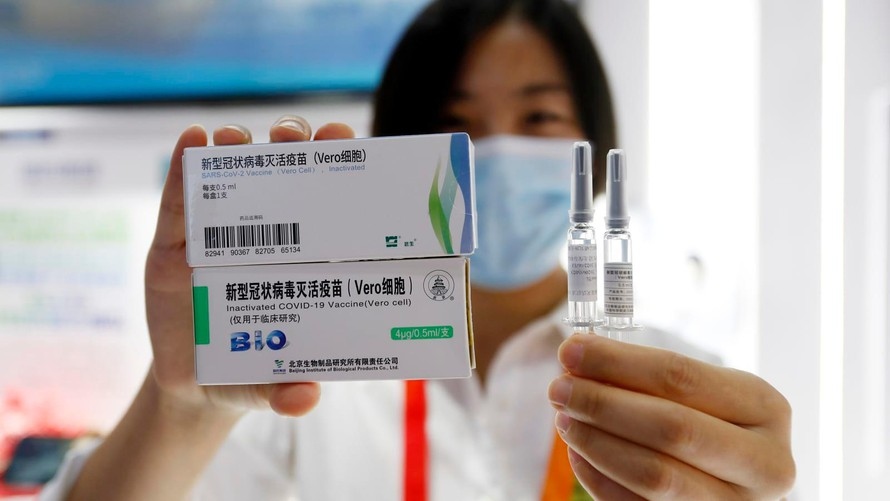 The vaccine, called Vero Cell, Inactivated, is being produced at the Beijing Institute of Biological Products Co.Ltd under Sinopharm and has been granted conditional authorisation as part of efforts to help address the urgent need to implement prevention and control steps to combat the spread of the COVID-19 pandemic.
The National Institute of Hygiene and Epidemiology previously put forward the vaccine for approval and will be the body responsible for co-operating with manufacturers in order to ensure the production, safety, and quality of the doses.
Furthermore, the institute will also co-operate alongside the Administration of Science, Technology and Training under the Health Ministry to evaluate the vaccine's overall safety and effectiveness. In addition, the National Institute for Control of Vaccines and Biologicals will evaluate the vaccine by providing samples and other relevant materials before it is officially put into use.
The institute will also be responsible for providing instructions relating to how to store, distribute, and use the vaccine.
This marks the third COVID-19 vaccine approved in the country so far, following Sputnik V of Russia and the one made by British-Swedish firm AstraZeneca.