Vietnam desires to host COVID-19 vaccine plant
Tuesday, 11:43, 01/06/2021
VOV.VN - Minister of Health Nguyen Thanh Long, during his meeting with COVAX Facility representatives on May 31, proposed building a plant in Vietnam to manufacture COVID-19 vaccines for COVAX and countries worldwide.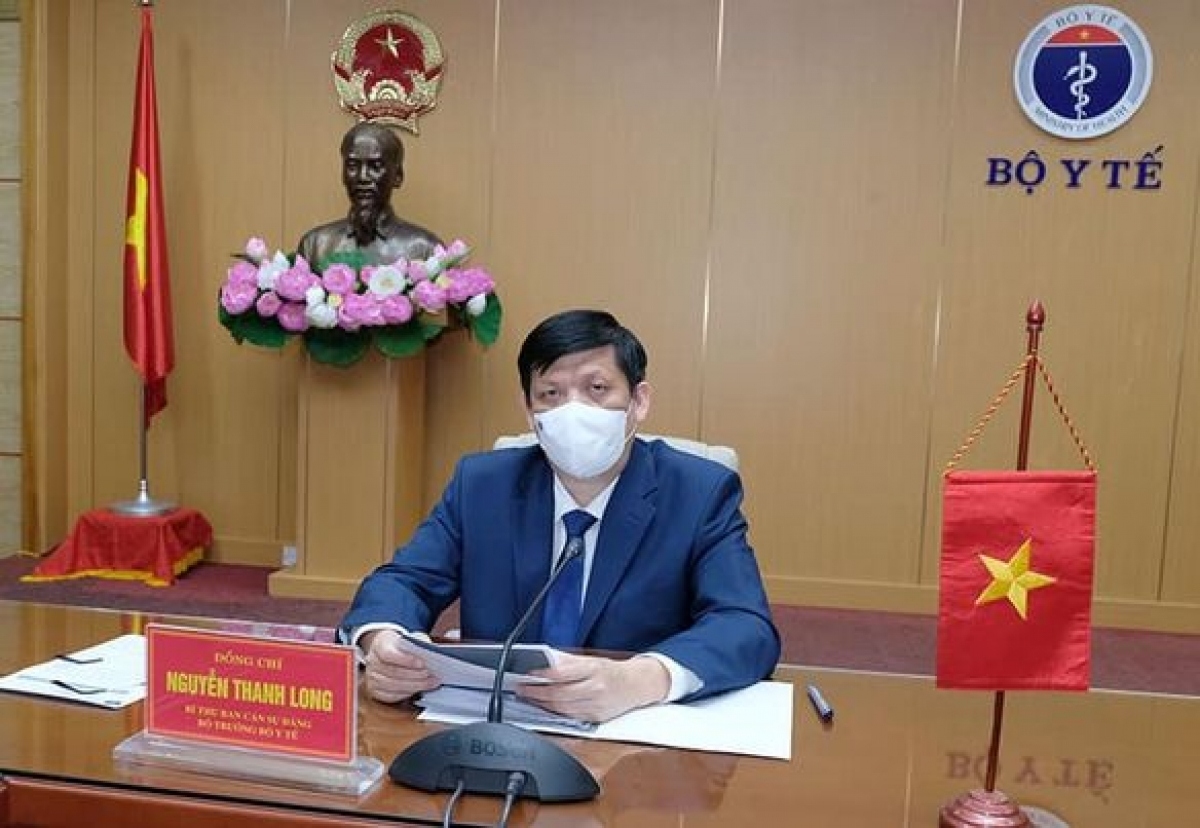 Vietnam will invest in the plant and hope to get manufacturing franchise to supply vaccines to COVAX and other countries as well as to Vietnam itself," Dr Long said at the meeting.
He proposed that the United nations-run COVAX Facility speed up the delivery of vaccines to Vietnam.
"Vietnam also hope that international organisations and countries around the world will continue to support us in accessing and providing COVID-19 vaccines," the Health Minister stressed.
He said Vietnam is actively ramping up the transfer and purchase of COVID-19 vaccine production technology.
Briefing his guests on Vietnam's COVID-19 vaccine rollout and vaccination drive, Minister Long said the country has received over 2.6 million out of 38.9 million doses of the COVID-19 vaccine committed by COVAX Facility. At present, it is urgently rolling out the vaccine for frontline forces to ensure a safe and effective process is achieved in line with the schedule approved by COVAX.
He highly appreciated the initiative of the Global Alliance for Vaccines and Immunisation (GAVI) and the World Health Organization (WHO) to establish the COVAX Facility, which aims to deliver two billion COVID-19 vaccine doses this year and ensure fair and equitable access to vaccines for all countries globally.
Also at the meeting, Minister Long announced Vietnam's US$500,000 grant to the COVAX Facility programme, appreciating the global initiative for its effectiveness in responding to the COVID-19 pandemic and affirming Vietnam's commitment to the COVAX Facility mission.