4.7 magnitude quake jolts Central Highland locality
Tuesday, 16:45, 23/08/2022
VOV.VN - A strong earthquake measuring 4.7 on the Richter scale shook the Central Highland province of Kon Tum at 2:08 pm on August 23, the strongest of its kind to hit the locality in more than a century.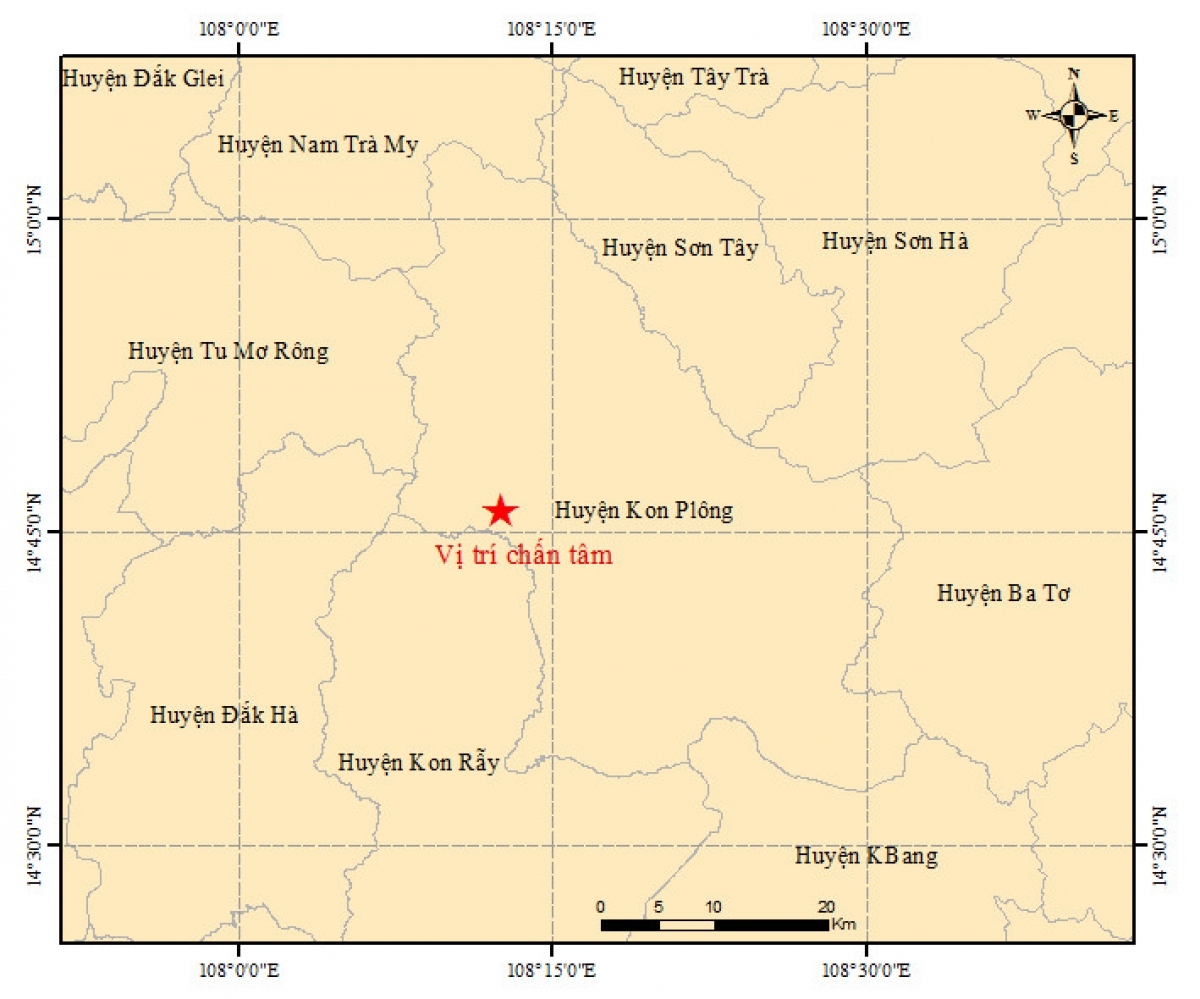 The Vietnam Earthquake Information and Tsunami Warning Center issued a warning of disaster risk level 1 as the earthquake occurred at a depth of 8.2km, shaking over a large area in the region.
Tremors were clearly felt by people in neighbouring localities such as Da Nang city and Quang Nam province, reported local media outlets.
According to statistics from the Institute of Geophysics, this is the most powerful earthquake that has been recorded in Kon Tum in more than a century.
Subsequent earthquakes have occurred in Kon Tum's Kon Plong district since April 2021, especially after the Upper Kon Tum Hydropower plant was put into operation on March 24, 2021. Notably, a 4.5-magnitude earthquake jolted Kon Plong on April 18, 2022.
Over the past year, Kon Plong district witnessed more than 200 earthquakes, representing a six-fold rise compared to the number quakes occurring in the locality over a century earlier.
Scientists from the Institute of Geophysics initially attributed the earthquakes in Kon Plong to hydropower dams, which accumulate water, thereby putting pressure on faults underneath.
Further research is needed to help determine the causes and danger levels of earthquakes so that appropriate solutions would be introduced, they said.