Vaccine diplomacy goes hand in hand with action for people's health
Monday, 11:58, 13/09/2021
VOV.VN - Information regarding vaccine donations for Vietnam and accelerated vaccinations in many major cities demonstrates the tireless efforts of Party and State leaders to promote vaccine diplomacy, along with the valuable support of international friends for the nation's COVID-19 fight.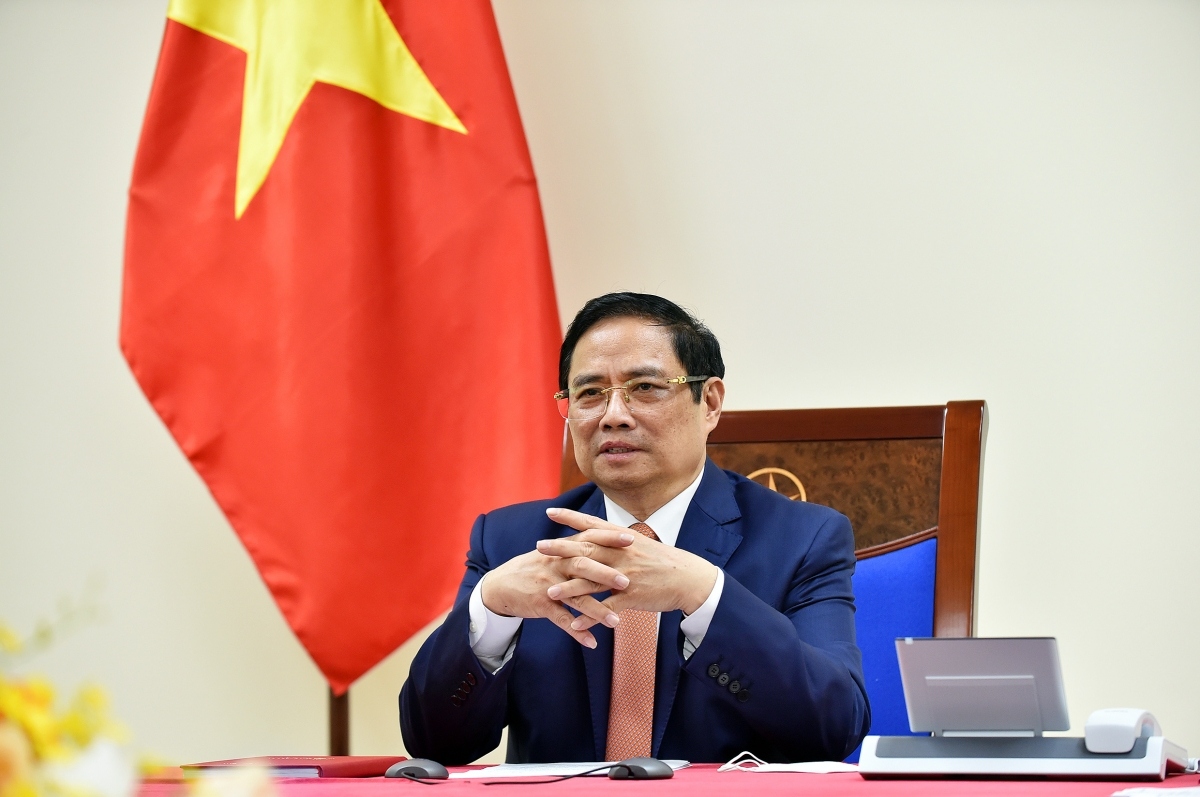 Amid complicated long-term developments relating to the COVID-19 pandemic, it can be affirmed that the vaccine strategy remains the "key" for the nation to contain the disease and strive to boost economic recovery.
Since the initial outbreak of the pandemic, the Politburo, the Secretariat, the Government, the Prime Minister, and the National Steering Committee for COVID-19 prevention and control have swiftly predicted and comprehensively directed prevention and control efforts. Indeed, there has been a particular focus on implementing a vaccine strategy.
Vaccine diplomacy has therefore been identified as a spearhead in which the nation can take advantage of its bilateral and multilateral relationships through international organisations in order to help people gain access to vaccine sources.
The Politburo has suggested developing a series of vaccination schemes for people to achieve herd immunity with a specific timeline put in place. In addition to continuing to work out mechanisms and policies to support and promote domestic vaccine research and development, it is also necessary to step up international co-operation in pandemic prevention and control, whilst also ensuring equal access to numerous vaccine supplies.
During a recent meeting held to discuss a score of urgent counter measures with key leaders, Party General Secretary Nguyen Phu Trong underscored the major focus on implementing the current vaccine strategy. This is especially true in terms of ensuring the supply of vaccines and rapidly conducting large-scale vaccinations to minimise the negative impact of the disease.
Furthermore, the Government has also decided to establish a working group on vaccine diplomacy led by Minister of Foreign Affairs Bui Thanh Son, with the task of promoting and mobilising aid for vaccines, therapeutic drugs, and medical products. This is alongside accelerating the transfer of vaccine and drug production technology in order to serve COVID-19 prevention and control from bilateral and multilateral partners.
Prime Minister Pham Minh Chinh has therefore held a broad array of telephone talks, along with sending letters to leaders of dozens of countries and international organisations in a bid to promote vaccine diplomacy. PM Chinh has also moved to direct relevant ministries, together with overseas Vietnamese representative agencies, to participate in the scheme. As a result of this, hundreds of meetings and exchanges have been held in order to capitalise on access to vaccine sources, both in bilateral and multilateral channels.
Similarly, National Assembly (NA) Chairman Vuong Dinh Hue, during talks held alongside parliamentary leaders of other countries or during high-level discussions at regional and international inter-parliamentary forums, also repeatedly touched upon issues relating to co-operation in COVID-19 prevention and control. This is along with providing vaccine support and vaccine production technology transfer to the nation.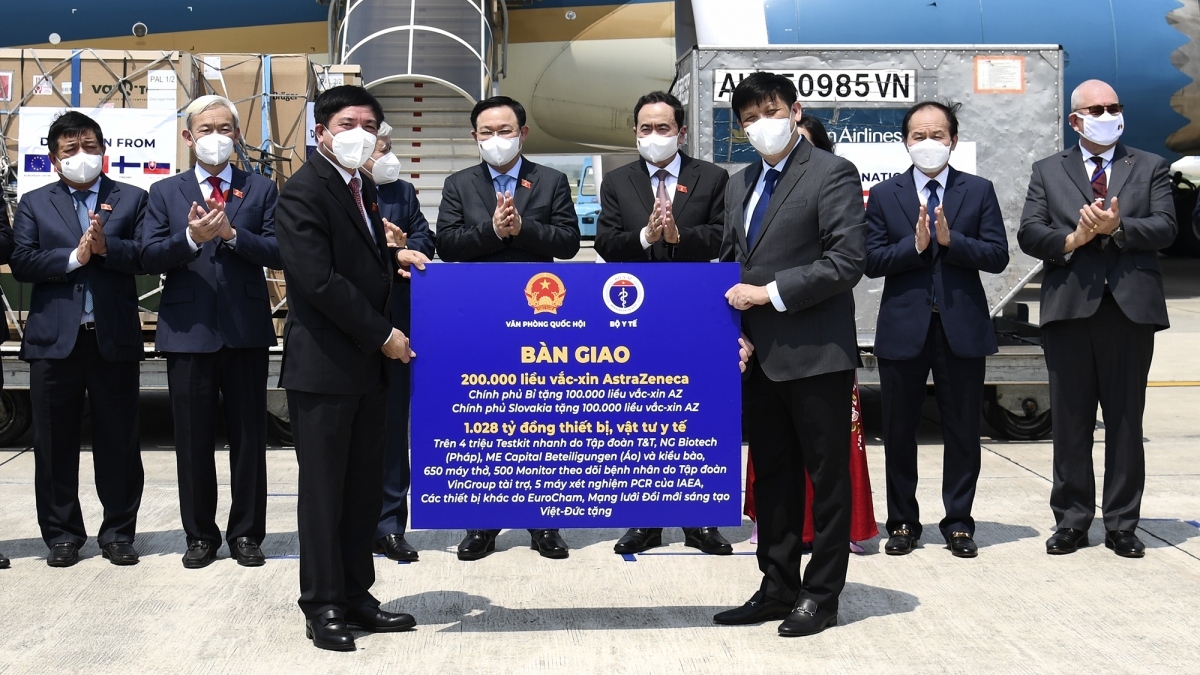 Following their recently-concluded European tour, the high-ranking NA delegation was able to receive 200,000 vaccine doses from partners who also pledged to support and transfer millions of vaccines in the near future. In addition, many organisations, businesses, and individuals have providing medical equipment and supplies with a total value of over VND1.028 billion.
According to the Ministry of Health, the country has so far received roughly 35 million doses of the COVID-19 vaccine from different sources. As of September 12, the nation has administered approximately 28.3 million vaccine doses and is anticipated that a further 103 million doses will arrive by the end of the year.
Through these committed supply sources, the country is gradually moving towards meeting its target of purchasing 150 million doses of the COVID-19 vaccine in order to immunise 75% of the national population.
The path ahead remains difficult and challenging, with many unpredictable factors, but the nation's tireless "vaccine diplomacy" efforts have been creating more confidence, motivation, and resources in the fight against the pandemic to bring the country back to the new normal soon.