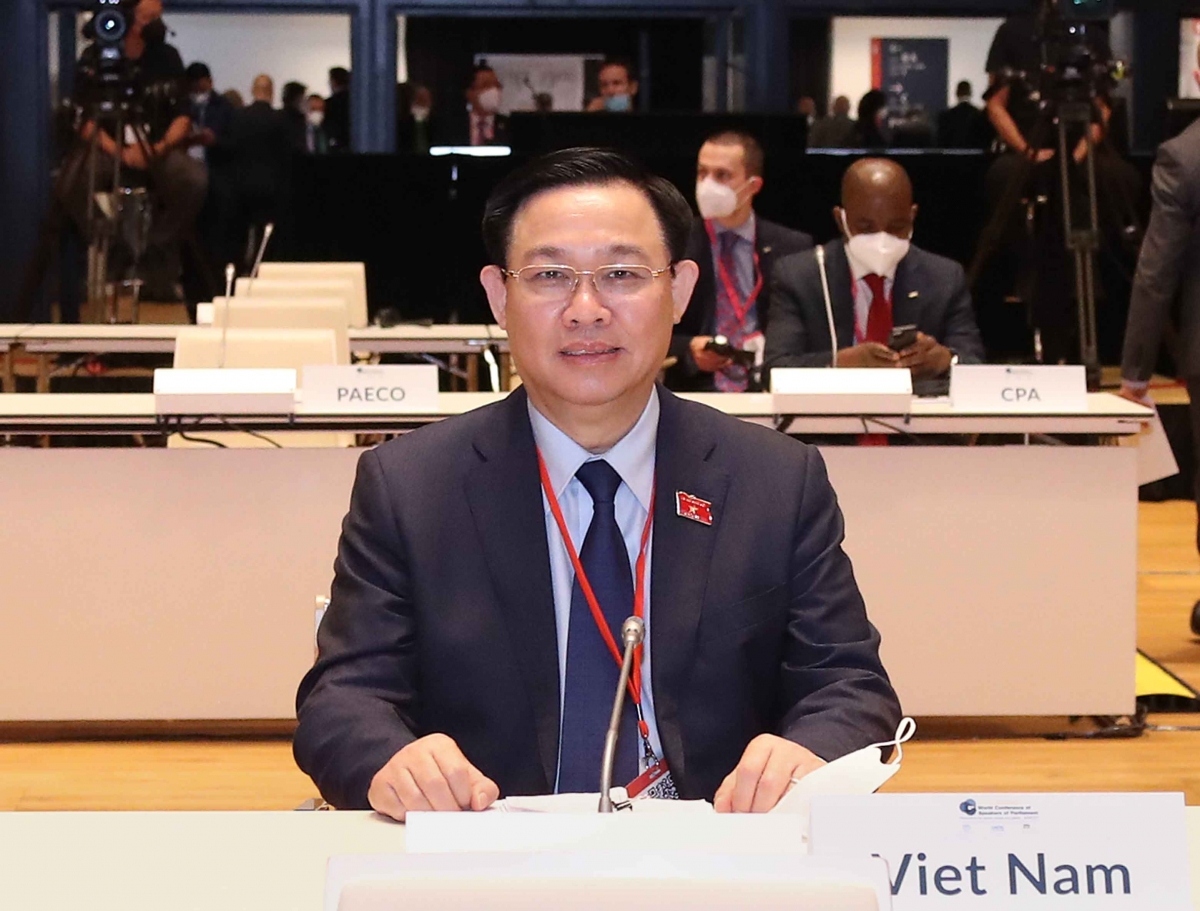 The delegation attended the fifth World Conference of Speakers of Parliament (WCSP5) in Austria from September 6-9, and paid working visits to the European Parliament, Belgium and Finland from September 9-11.
Promoting parliamentary diplomacy
At WCSP5, NA Chairman Hue delivered speeches which were all appreciated by participating delegates. He also had a number of bilateral meetings with leaders of Vietnam's important partners to jointly discuss and resolve problems in the relations between the two sides.
According to Vu Hai Ha, Chairman of the NA Committee for External Relations, the leaders of participating countries all appreciated the Vietnam National Assembly's efforts in developing parliamentary relations with foreign countries, noting that parliamentary diplomacy is a very important channel.
"Parliamentary diplomacy in the current period represents the will and aspirations of the people, as it helps promote cooperation between Governments and people's exchanges between partner countries. For the EU, we have developed a comprehensive strategic partnership with the bloc, so the parliaments of both sides can contribute to fostering this partnership. The European Parliament Speaker welcomed Hue's proposal on how to establish a mechanism for the two legislatures to strengthen their ties so as to contribute to the development of both the EU and Vietnam," said Ha.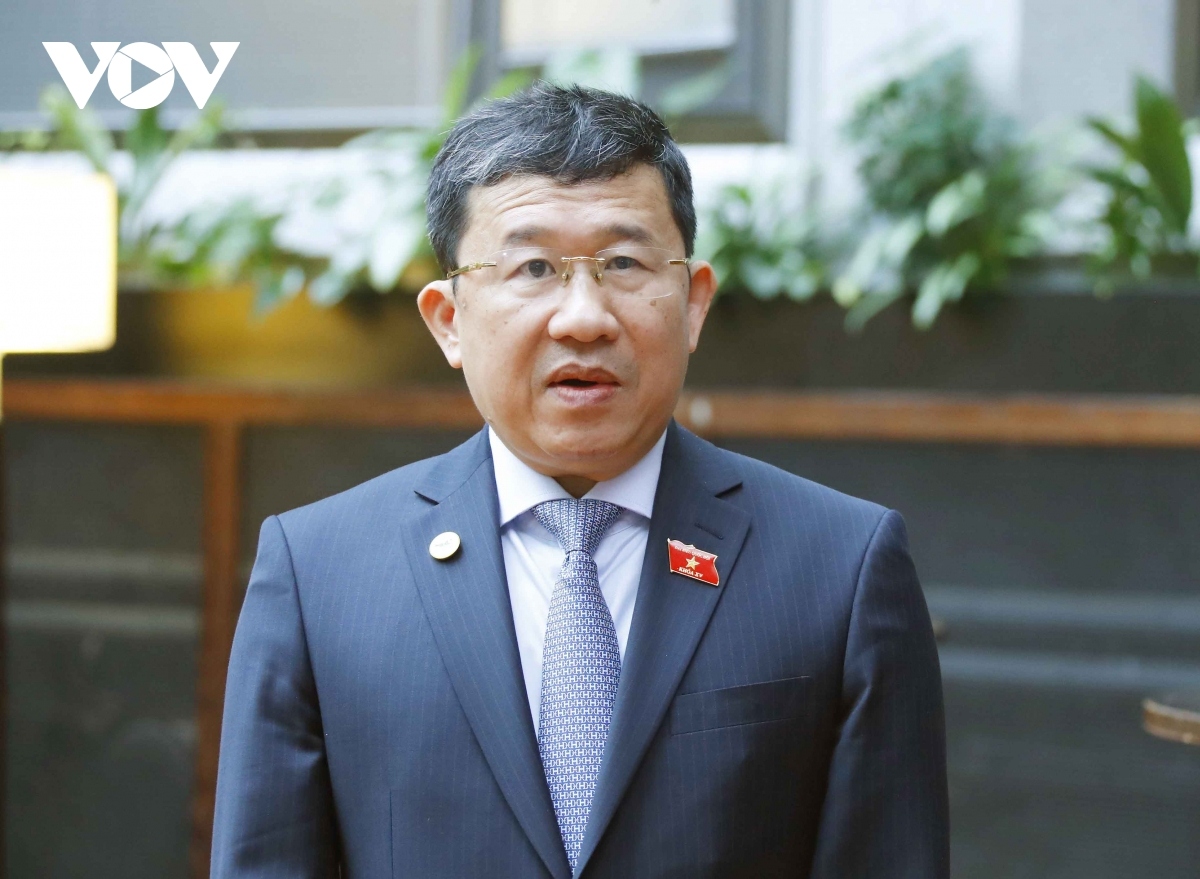 Chairman Hue's working visits to Belgium and Finland also achieved positive results because both Belgium and Finland are among Vietnam's leading partners in Europe. He had meetings with more than 20 senior leaders of these countries to discuss specific issues in order to promote bilateral cooperation, as well as cooperation between the EU and Asia.
The European leaders welcomed Hue's EU trip, considering it a very valuable opportunity for them to directly examine ways to increase cooperation between the two sides. They all expressed their desires to deepen the strategic partnership with Vietnam in Southeast Asia as well as in the Asia-Pacific region.
Promoting economic diplomacy
One of the main goals of the delegation's EU trip was to seek support for early ratification of the EU-Vietnam Investment Protection Agreement (EVIPA), and the goal was achieved during Hue's meetings and talks with host leaders. Leaders of the European Council and European Parliament said they were both aware of the need to persuade the parliaments of EU member states to ratify the EVIPA as soon as possible. Currently, the agreement has been ratified by eight out of the 27 parliaments of EU member states.
"In the current context when Vietnam has joined many multilateral free trade agreements with leading partners such as CPTPP and RCEP, late ratification of the EVIPA will prevent EU businesses from seizing opportunity to catch up with the business investment trend in the region and the world post pandemic," stressed Hue.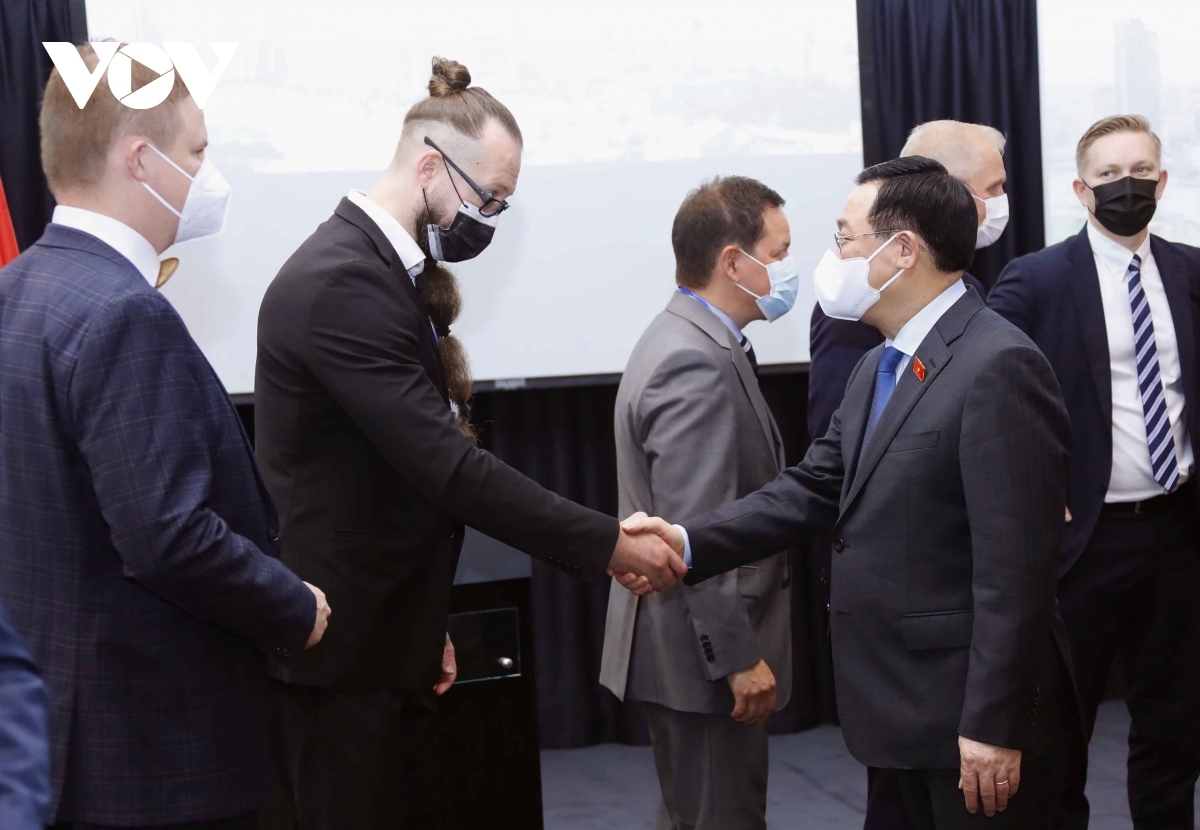 During the trip, Hue and other Vietnamese ministers met executives of nearly 50 businesses, including leading European enterprises operating in infrastructure, renewable energy, health care, education-training, digital transformation, and innovation which are essential areas that Vietnam is encouraging to attract investment from Europe.
According to Investment Minister Nguyen Chi Dung, EU businesses consider Vietnam as an important, reliable partner in Southeast Asia. In addition, big European enterprises are restructuring their investment, creating a good chance for Vietnam to attract their investment.
"Moreover, they also showed their willingness to offer technology transfer to Vietnam – a new issue that has rarely been seen before," said Dung.
EU leaders and business executive all welcomed Vietnam's message that by investing in Vietnam, a market of approximately 100 million consumers, EU businesses have the chance to invest in a larger market of more than 600 consumers in ASEAN and a mega market of five billion consumers in Asia, as Vietnam has already signed 17 new-generation FTAs.
Promoting vaccine diplomacy
As COVID-19 is yet to be brought under control in Vietnam, taking its heavy toll on the national economy, promoting vaccine diplomacy is one of the primary goals to be achieved during the trip.
Before leaving Hanoi for the EU, NA Chairman Vuong Dinh Hue had sent a letter to the leaders of the European Union as well as the leaders of the parliaments of 27 EU member states asking for a supply of redundant vaccines, COVID-19 treatment drugs, medical equipment and technology transfer for vaccine production to Vietnam. The leaders agreed with Hue's proposal, saying they would lobby the governments of EU member states to increase assistance to Vietnam in the domain.
During a meeting with Vietnamese ambassadors in Europe, Hue also assigned the diplomats to strengthen the vaccine diplomacy campaign.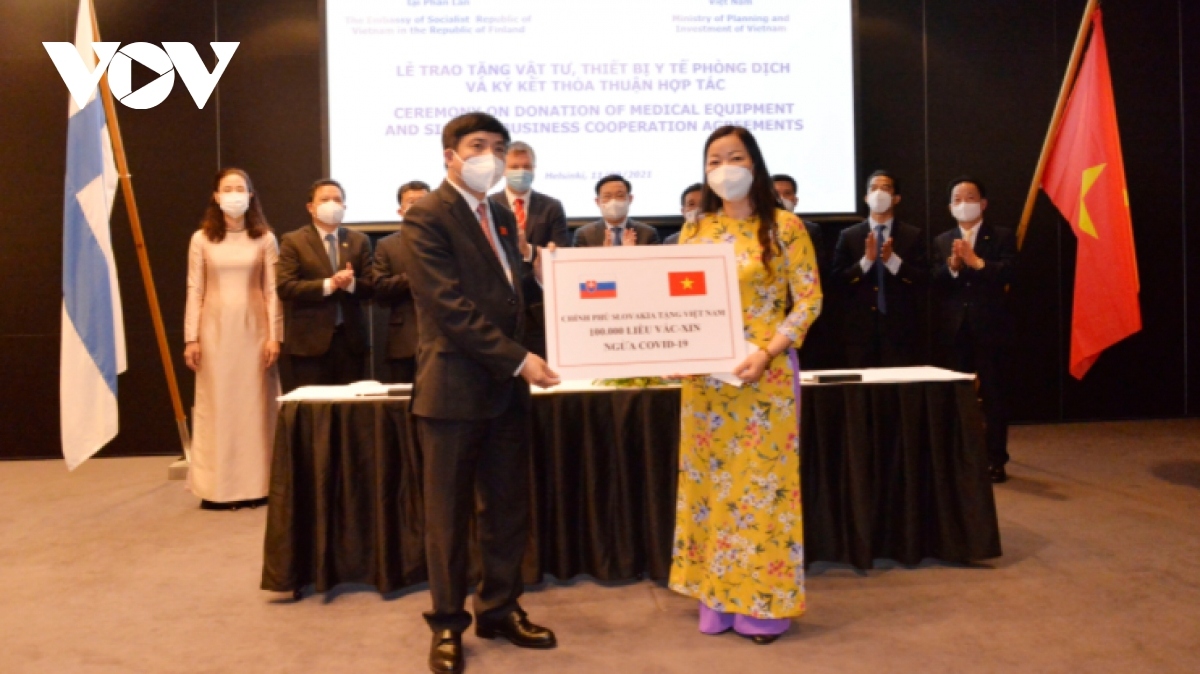 The delegation's efforts were rewarded with strong commitments afterwards. In Austria, overseas Vietnamese businesses and foreign businesses donated 1.5 million test kits worth millions of US dollars. The International Atomic Energy Agency decided to donate three specialized sets of COVID-19 testing equipment, worth nearly US$500,000.
The Governments of Belgium and Slovakia also decided to provide Vietnam with 100,000 doses of the AstraZeneca vaccine each. Some other countries said they are considering donating or ceding vaccines and providing medical equipment to Vietnam.
Meanwhile, a number of foreign organizations, large Vietnamese enterprises and overseas Vietnamese also purchased and donated medical equipment to Vietnam to help it combat COVID-19.
Overseas Vietnamese – an integral part of nation
NA Chairman Hue's EU working trip came following the Political Bureau's Conclusion No.12 that requested further implementation of Resolution 36 and Directive 45 regarding overseas Vietnamese affairs.
During the trip, Hue had open and sincere meetings with Vietnamese expatriates to listen to their thoughts and aspirations. He emphasized that the overseas Vietnamese community is an integral part of the Vietnamese nation, and encouraged them to continue to unite, love and support each other.
On this occasion, the NA Chairman thanked overseas Vietnamese for joining hands and providing material support for their compatriots at home affected by natural disasters and epidemics.
The NA Chairman's working trip to EU was a great success, contributing to further strengthening bilateral and multilateral relations between Vietnam and the EU as well as EU member states.