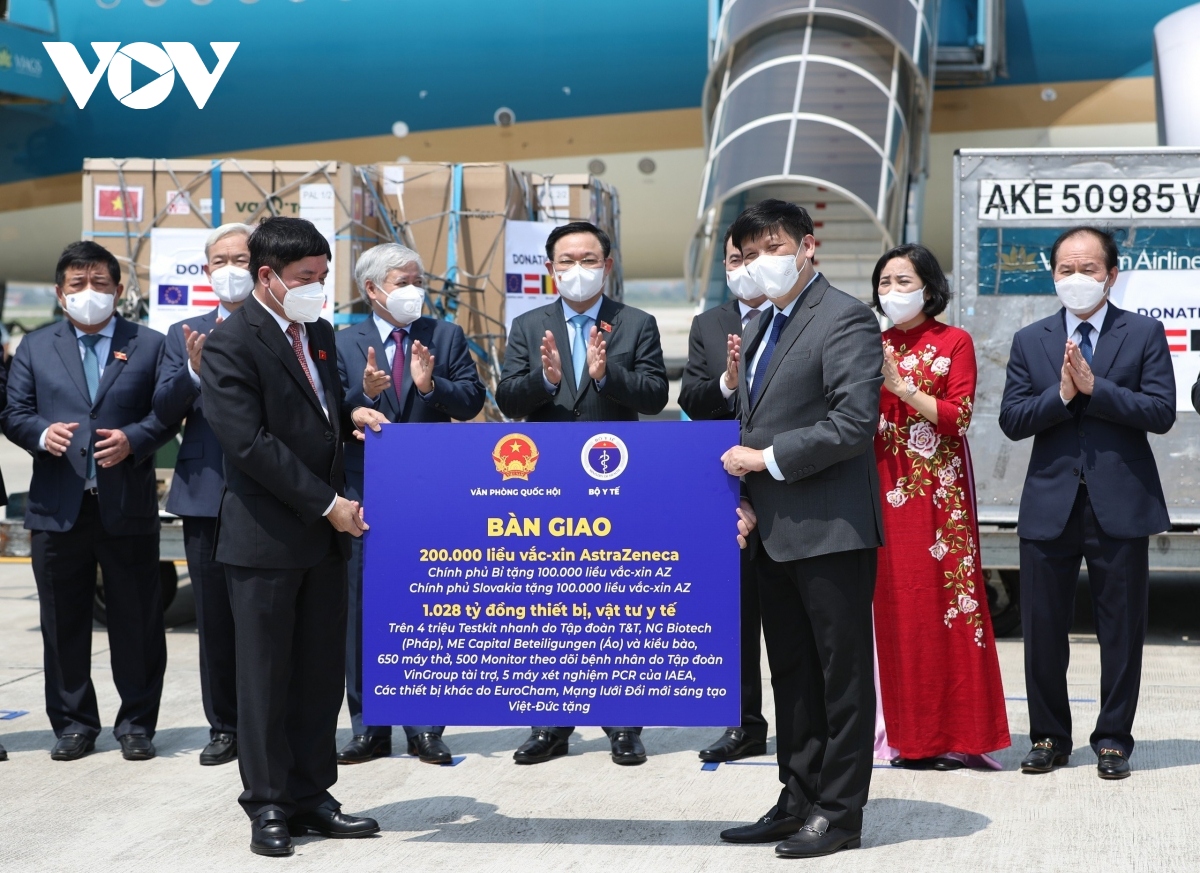 During the trip, the Governments of Belgium and Slovakia donated 100,000 doses of the AstraZeneca vaccine each and pledged to cede millions of doses more. Many organizations, businesses and individuals provided medical equipment and supplies, especially COVID-19 test kits, valued at over VND1 trillion.
In addition, Vietnamese expatriates in the Czech Republic and Austria donated VND365 million to support the COVID-19 fight in Ho Chi Minh City, the largest coronavirus hotspot in Vietnam, and the National COVID-19 Prevention Fund.
Addressing the hand-over ceremony at Noi Bai International Airport on September 12, Chairman of the National Assembly Committee for External Relations Vu Hai Ha said during the trip the NA delegation had taken advantage of talks and meetings with leaders of countries and organisations to promote Vietnam's vaccine diplomacy.
Leaders of the visiting countries and business organisations had voiced their support for the supply, sharing, and even transfer of vaccine production technology to Vietnam to help it soon bring the pandemic under control, reboot the economy and maintain global supply chains, he said.
NA Chairman Vuong Dinh Hue and his entourage made a week-long working trip to the European Union where they attended the fifth World Conference of Speakers of parliaments (WCSP5) in Austria from September 6-9. They also paid working visits to the European Parliament, Belgium and Finland from September 9-11.