Minister to be grilled about new style Vietnamese passport
Friday, 10:14, 05/08/2022
VOV.VN - Minister of Public Security To Lam is expected to answer lawmakers' questions relating to various issues under his ministry's management, including the issuance of the new style passport for citizens, at the upcoming session of the National Assembly Standing Committee.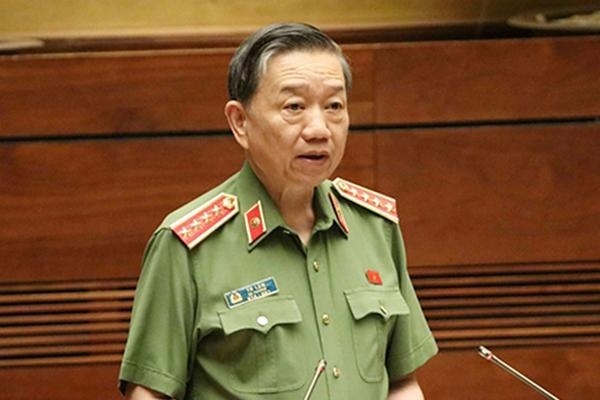 The Ministry of public Security has issued a new model of Vietnamese passport for local people and Vietnamese expats living abroad since July 1, 2022.
However, three countries in the Schengen area - Germany, Spain and the Czech – have so far refused to recognize the new passport, making it difficult for Vietnamese citizens to travel between Vietnam and these countries.
Representatives of the three countries reasoned that the new Vietnamese passport lacks information about the place of birth of the holder.
The Prime Minister requested that the Ministry of Public Security work out solutions to technical issues relating to the new passport model in order to avoid adverse impacts, especially when Vietnam is reopening to the world.
Lieutenant General To An Xo of the Ministry of Public Security later said his ministry will coordinate with relevant ministries and sectors to study legal provisions so that the citizen's place of birth can be added to the identity section of the new passport.
He also affirmed the Ministry of Public Security and Ministry of Foreign Affairs are coordinating with relevant agencies of Germany, Spain and the Czech Republic to solve technical issues relating to the new Vietnamese passport.
The National Assembly Standing Committee is scheduled to hold its 14th session, starting on August 10.
Along with Minister To Lam, Minister of Culture, Sports and Tourism Nguyen Van Hung will also be grilled about issues of lawmakers' concern.